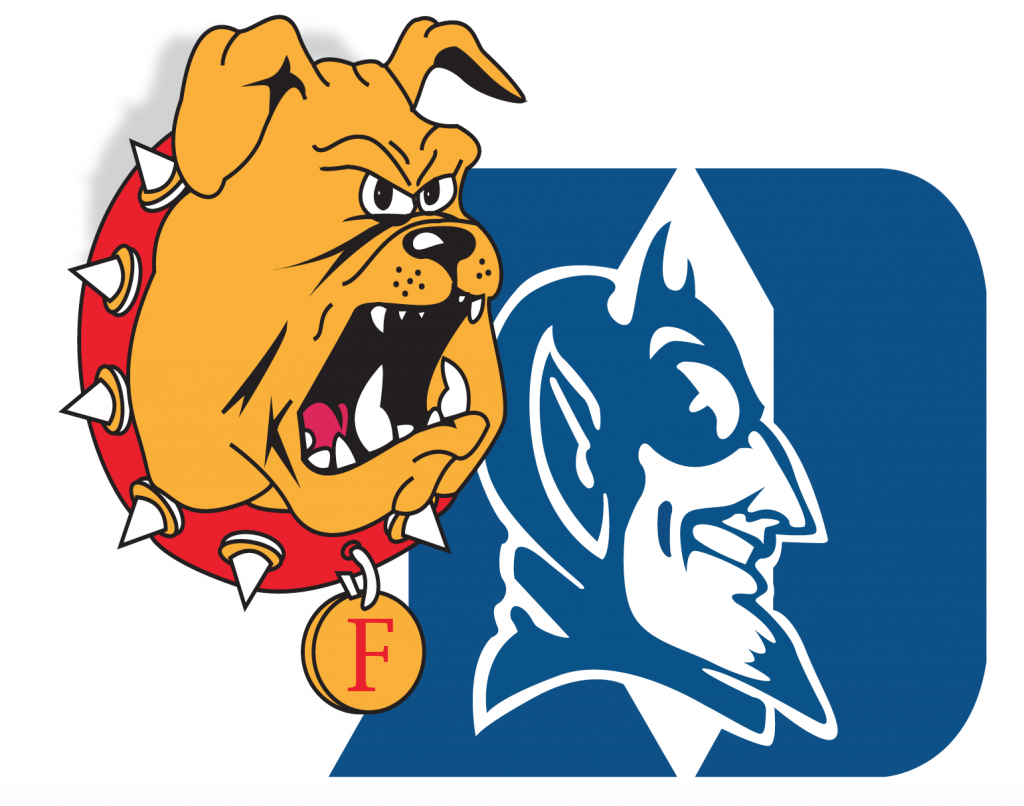 The Ferris men's basketball team has been invited to square off against Division I powerhouse Duke University in October 2018 in Durham, N.C.
The game is just one of the many pleasures of being National Champions as this marks the 10th year in a row where the Blue Devils will battle with the defending Division II national champions at the historic Cameron Indoor Stadium.
"To be able to go and watch a game at Duke is special, so to be able to actually play a real game there is unbelievable in that type of environment," Ferris freshman Jaylin McFadden said.
This isn't the first Division I rodeo for the Bulldogs, as Ferris teams have had some looks against top level competition in recent years including a battle with Michigan State in East Lansing in October 2017.
The Bulldogs led that game at halftime and fought right down to the very end, before ultimately falling to the Spartans 80-72. Not too bad considering the Spartans went into the matchup ranked No. 2 overall in Division I.
Duke will be another opportunity for the Bulldogs to go toe-to-toe with a big-time program, while building a brand recognized around the nation.
"Playing any Division I team that is doing good things helps put Ferris on the map, especially a school like Duke," McFadden said.
The Blue Devils finished with an impressive 29-8 record on the season before falling to Kansas University in the Division I Elite Eight.
Meanwhile, the Bulldogs are coming off a historic 38-1 season that saw the team capture the GLIAC tournament for the fourth straight year and bring home the school's first ever national championship.
The details of the matchup are yet to be set but the game is scheduled to be played on a Friday night in late October 2018.
Click here for more coverage of Ferris State basketball.