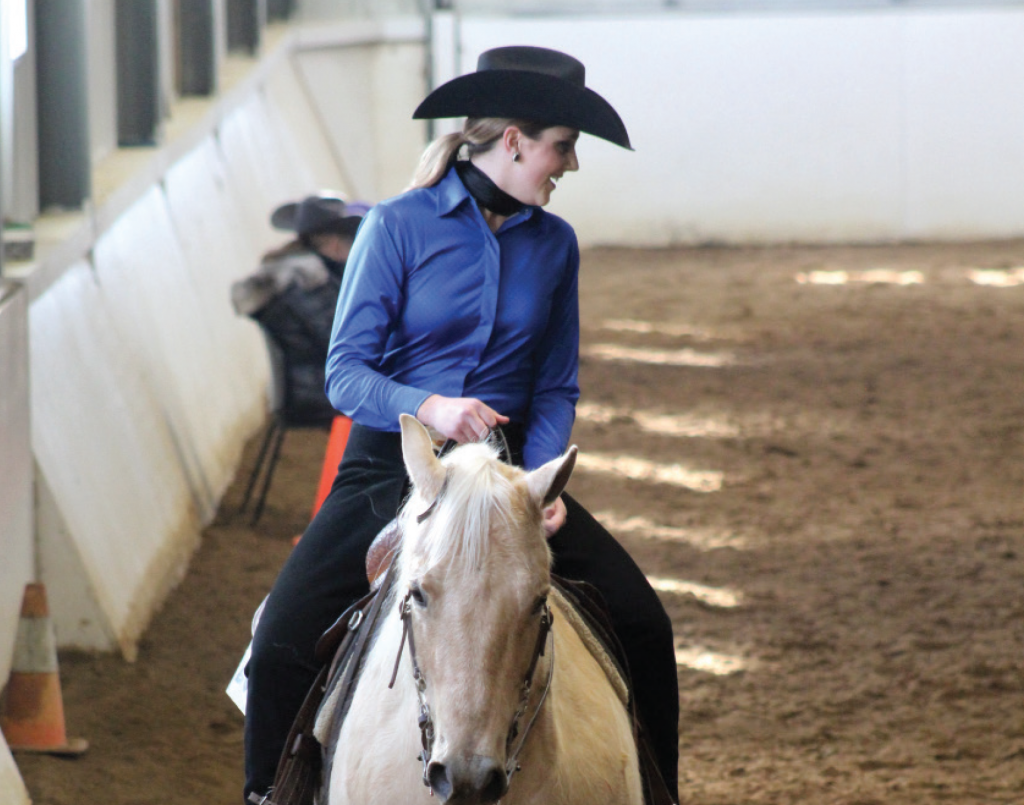 The Ferris equestrian club is open to anyone with a love for horses, regardless of their experience.
"The main focus of the team is to make friends but to also learn about horses. We have had people on the team with zero horse experience and they just join the club and they have a chance to ride a horse and be around horses and just learn about them," Ferris health care systems administration senior Miranda Battle said.
The club has two competitive teams that are open to members within the club. The competitive teams have opportunities to compete with other colleges around Michigan.
The hunt seat team involves flat and over fences riding. The riders are judged on the horse's movement and form and the rider's ability.
"Our other team would be our stock seat team, so that's like riding the Western style and then within that we compete in a pattern class with spin and slides and circles," Battle said.
When Ferris secondary education social studies major and longtime horse-lover Rachael Rodenhouse joined the equestrian team, she met a group of girls who quickly became her close friends.
"It's definitely cool to meet a lot of people that have the same interest as you. This is my first year doing it but I've made a lot of friends doing it," Rodenhouse said.
A primary part of the team is team bonding experiences. Throughout the semester, they participate in trail rides to relieve stress and have fun, which is something that Ferris pre-med senior Brenna Besko enjoys.
"During our meeting times, too, we discuss team bonding activities—like we did painting recently. We did that as a whole club or anyone who could attend. We try to get out and do bonding activities together and get to know each other better," Besko said.
"It's all women but there's hardly any drama," Battle said.
The equestrian club meets Monday nights at 7:30 p.m. in FLITE 214. To join, contact a representative through Facebook at Ferris State University Club Equestrian or through OrgSync.
Click here for more from the Torch's Lifestyles section.