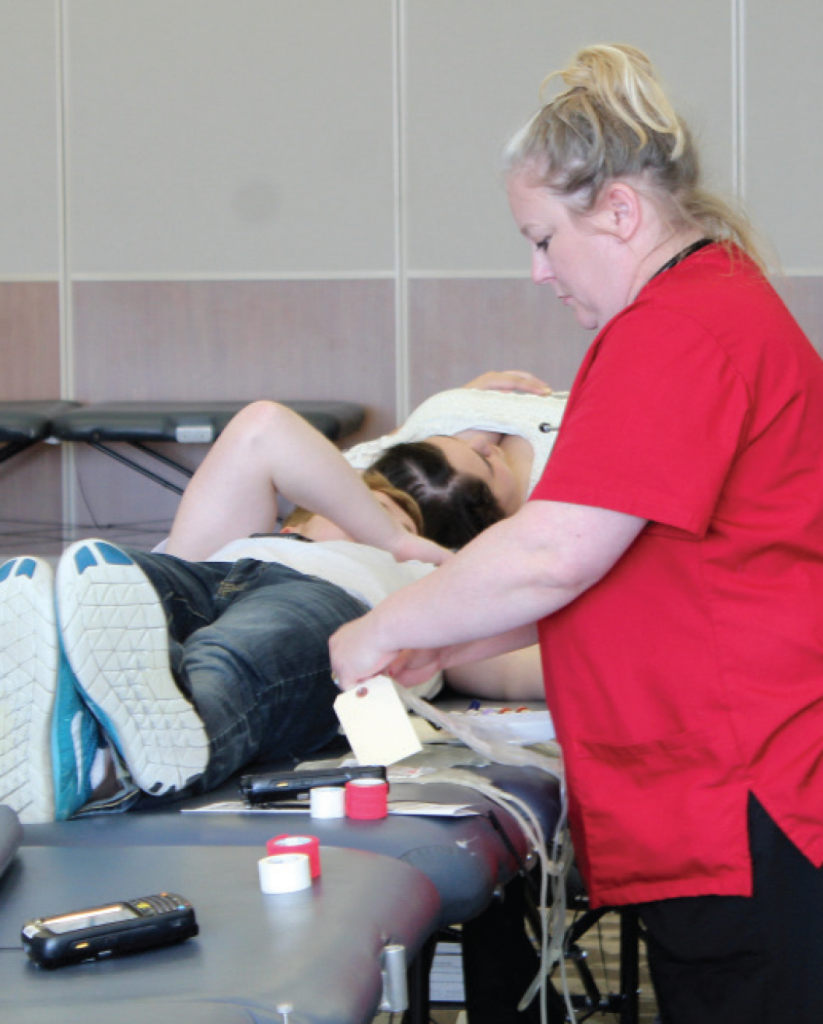 The Ferris Red Cross student chapter teamed up with Grand Valley last week for some healthy competition to help save lives.
It was the first blood drive battle between the rival schools, which members of the student Red Cross organization hope to make an annual event.
The number of people who donated at the Ferris blood drive Wednesday, April 4, in the UC was tallied and Grand Valley will be working to beat this number in their own drive this week.
"I've had a lot of students come up and ask me questions about it, because they've always wanted to donate but they've never really had the chance to. They said that having us here in the UC made it a lot easier for them to make that step," Ferris dental hygiene sophomore and Red Cross social media chair Madison Osgood said.
Ferris pre-pharmacy junior and president of the student Red Cross organization Lauren Burkhardt felt that the event was a potential opportunity to provide aid across the country.
"It's a really good way to help not only the Big Rapids community but to help people all over. After the Las Vegas shooting, some of the blood from Red Cross was sent over there. When you donate blood, you get a letter in the mail later saying where it went and how it helped somebody," Burkhardt said.
Ferris criminal justice senior Caitlin McCallion was one of the many people who chose to donate their blood for the cause.
"I just think it's really important to help people out. It seems silly to have a shortage of blood, it's something so simple," McCallion said.
Members of the student Red Cross chapter have organized a blood drive for almost every month of the 2017-18 school year and they encourage students to consider donating in the future.
Information tables are set up in the UC before each drive, where students can learn more about how to give blood. Previous donors can make appointments using the Red Cross app and walk-ins are always welcomed.
At the end of the battle, Ferris had 40 blood donors, which was enough to save 120 lives. The winner of the competition will be announced after the Grand Valley drive is complete and the results are compiled.
Click here for more from the Torch's News section.