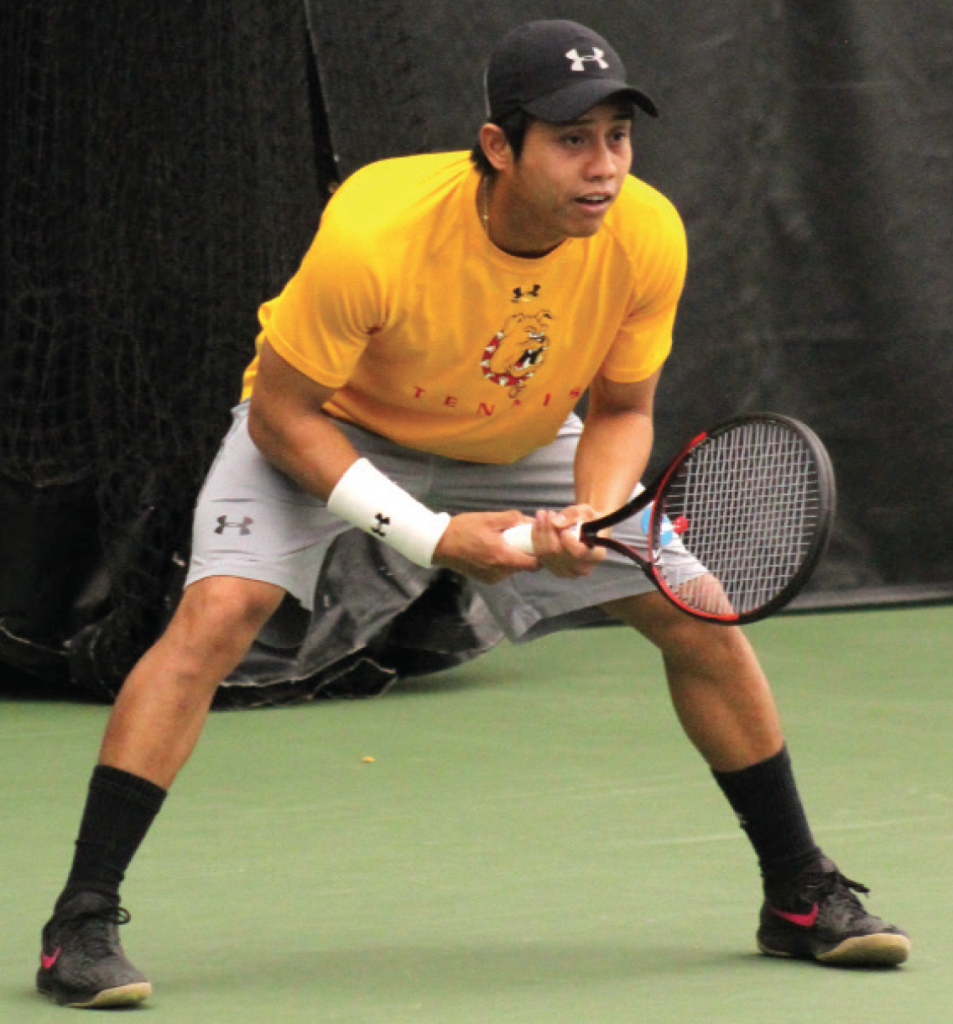 For the fourth straight year, the Ferris men's tennis team is atop of the GLIAC standings.
The Bulldogs have an 18-2 record and have clinched their fourth straight regular season GLIAC title with a 7-2 win over Davenport University on Wednesday, April 11.
Just two days later, the Bulldogs were able to close out the regular season on the road with a decisive victory against Purdue Northwest University, 9-0. The team is now sitting pretty good heading into the GLIAC tournament as winners of 15 straight games.
"It feels good but we also know that our job is not done yet," Head Coach Daniel Hangstefer said. "Our focus is on being prepared for postseason play."
The Bulldogs went a perfect 8-0 in GLIAC play this season and have not suffered defeat since Feb. 25, at the hands of Western Michigan.
Ferris has certainly given Northwood University a run for their money as the GLIAC's most prominent team. Northwood won 20 straight regular season GLIAC titles before this current four-year stretch the Bulldogs are on.
"Ferris is well known all over the country for its rich tennis history and I know that myself and the players are proud and humbled to be a part of that history of success," Hangstefer said.
The Bulldogs are now preparing for the GLIAC postseason tournament, where they will look to continue the run of success. The quarterfinals will begin on Friday, April 20, in Midland at the Greater Midland Community Tennis Center.
Click here for more coverage of Ferris State tennis.