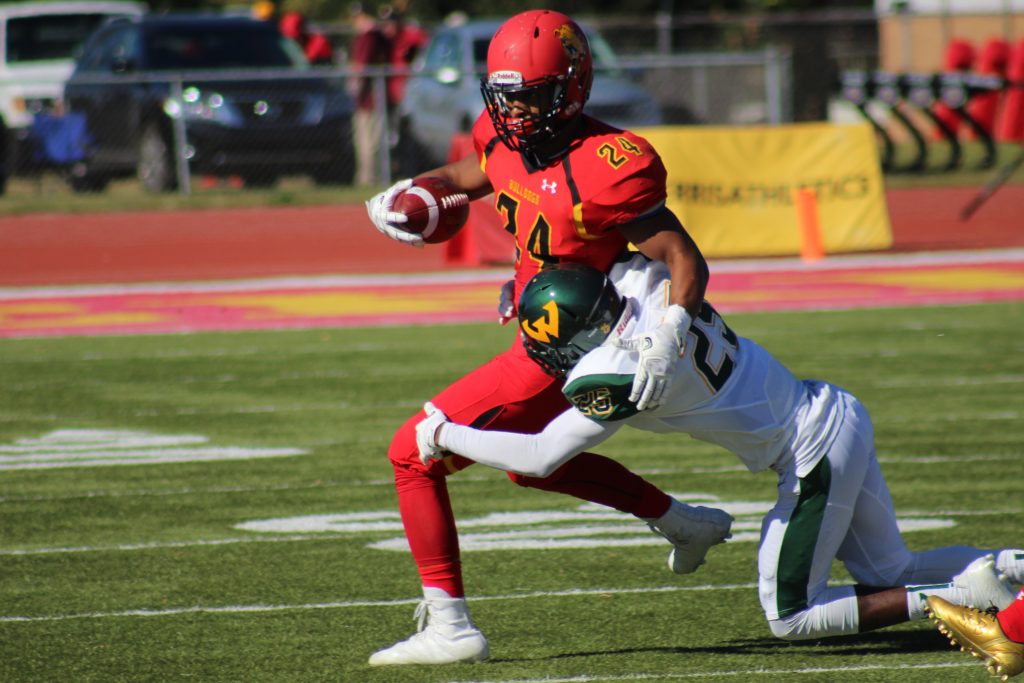 Ferris football will be back in action to hold their annual Crimson & Gold spring game on Friday, April 20, at Top Taggart Field with kickoff set for 5 p.m.
The Crimson & Gold game features a modified scoring and timing format, and will give fans a chance to watch the Bulldogs for the first time since their second consecutive run to the national quarterfinals last fall.
Additionally, the Bulldogs made their fourth straight trip to the National Collegiate Athletic Association (NCAA) Division II Playoffs and posted an 11-2 record, marking the first time in school history in which Ferris has won 11 or more games in four straight seasons.
The Crimson & Gold game wraps up spring practice for the Bulldogs, which began on March 16.
An interesting question heading into Friday and next season is: who will claim the starting quarterback position?
With star quarterback Reggie Bell graduating, Head Coach Tony Annese will have to choose a successor. Travis Russell, a junior at the position, seems to be the likely candidate after a stellar performance under-center last season when Bell went down with an ankle injury.
Added to the mix is Jayru Campbell, a former 2015 three-star recruit who planned to play at Michigan State before a run-in with the law derailed his career at MSU. Campbell harbors great talent and after proving himself as a red-shirt last season, he is expected to see time on the field both under-center and out-wide catching passes.
"Spring ball is always an exciting time for us," Ferris junior tight end Matt Capasso said. "New guys step up and we all get a feel for what kind of team we are going to be in the fall. Although the weather hasn't been the best, we have been making the best out of it and seem to be getting better every day."
The Bulldogs will certainly need new guys to step up, as they are set to lose upwards of 20 players, including defensive end Zach Sieler and defensive back Tavierre Thomas, who have both declared for the 2018 National Football League Draft.
Nevertheless, the Bulldogs have their sights set high with their 110th season right around the corner.
"I'm expecting our team to win a National Championship," Ferris junior wide receiver Malik Taylor said. "I believe we have all the tools necessary to do so. All we have to do is work hard, stay focused and go out each and every week and do what we do best."
Admission to the Crimson & Gold game is free and open to the public.
Click here for more coverage of Ferris State football.