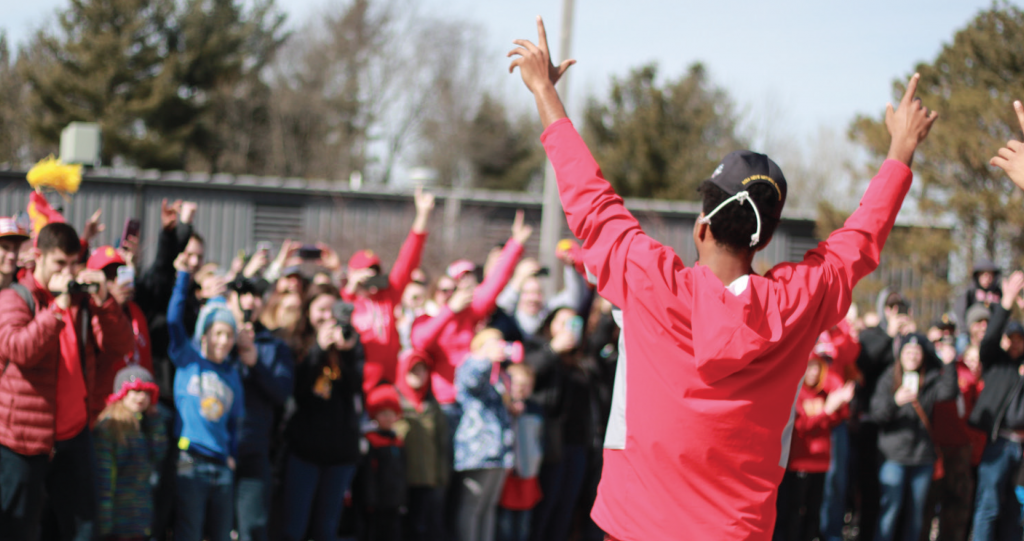 The Ferris men's basketball team will be recognized for their historic National Championship season at 7 p.m. Friday, April 20, at Jim Wink Arena.
"Celebrate the Champions" will allow the Ferris and Big Rapids community an opportunity to relive the championship experience with the team.
Fans will have the opportunity to once again watch the CBS coverage of the National Championship game before the team is introduced onto the floor. Those introductions will be followed by speeches from multiple players and others around the team. Among those is National Coach of the Year, Andy Bronkema.
After the speeches, there will be several events going on throughout the arena. Fans will have the opportunity to get autographs, take pictures, get close to the National Championship trophy and much more.
"I really loved all the support we got when we initially returned and we had that crowd waiting for us," Ferris junior center Zach Hankins said. "It was a lot of fun then but we didn't have a ton of time to do much with them all, so this is going to be a really fun event where we get to give our time to the community and spend it reminiscing over the past season."
This will be the last time the team is together in a formal setting as seniors Noah King, Drew Cushingberry, Greg Krusniak, Tyquone Greer and Peter Firlik are graduating and Hankins is grad-transferring to Division I Xavier University.
The Bulldogs claimed a school record 38-1 season while winning the GLIAC tournament title for the fourth straight year, before going on to win the school's first ever National Championship.
Click here for more form the Torch's sports section.