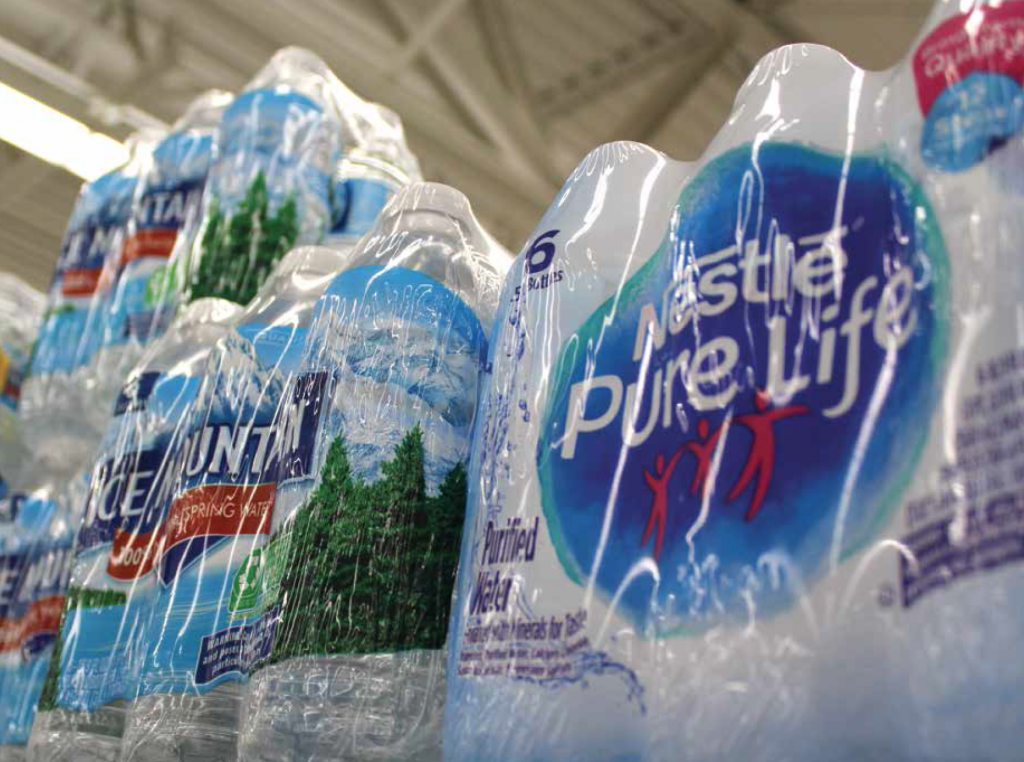 The Michigan Department of Environmental Quality (MDEQ) recently granted a permit allowing Nestlé Waters North America to increase the amount of groundwater it pumps from a well in Osceola Township.
Nestlé currently has 50 water bottling plants across Michigan and pumps an average of 250 gallons per minute from the well in Osceola.
According to a Bloomberg News report published last year, Nestlé pays officials only $200 for permission to take in groundwater.
"I truly feel that the pumping of groundwater for little money is not fair at all. If we continue such processes for people to use our resources, we are going to use them so quick and so fast that Michigan will run out of water," Ferris applied speech communications junior Tyrell Austin said.
Nestlé's request to increase their groundwater intake prompted considerable backlash from locals across Michigan, with more than 80,000 people filing public comments to authorities, imploring them to reject the proposal, as opposed to 75 public comments in favor of the company. This included opposition from environmentalist groups such as the Michigan League of Conservation Voters, Michigan Citizens for Water Conservation and Clean Water Action.
The MDEQ said that the permit met the requirements of the Michigan Safe Drinking Water Act.
"The scope and detail of the department's review of the Nestlé permit application represents the most extensive analysis of any water withdrawal in Michigan history," director of MDEQ C. Heidi Grether said. "We are hopeful that whether residents agree with the Nestlé permitting decision or not, they will acknowledge and respect the work that MDEQ staff did to thoroughly and conscientiously apply the law in reviewing the permit."
Last April, residents from Flint, Detroit and other Michigan communities came to Ferris' campus to voice their opinions regarding Nestlé's permit with the MDEQ.
Officials from Osceola Township and the county have also tried to fight Nestlé by rejecting a zoning permit but the company appealed and won the ruling last year.
"The State's decision to allow Nestlé to continue their aggressive water removal in Michigan is a perfect example of our country's shift from green policies to industrial growth," Ferris political science senior Melissa Fairchild said. "It's a step backwards, in my opinion. The future is made now and there won't be a future if we ignore the way we treat the environment."
After the State approves a monitoring plan that Nestlé is required to submit, the company can start withdrawing up to 400 gallons per minute from a well near Evart.
Click here for more from the Torch's News section.