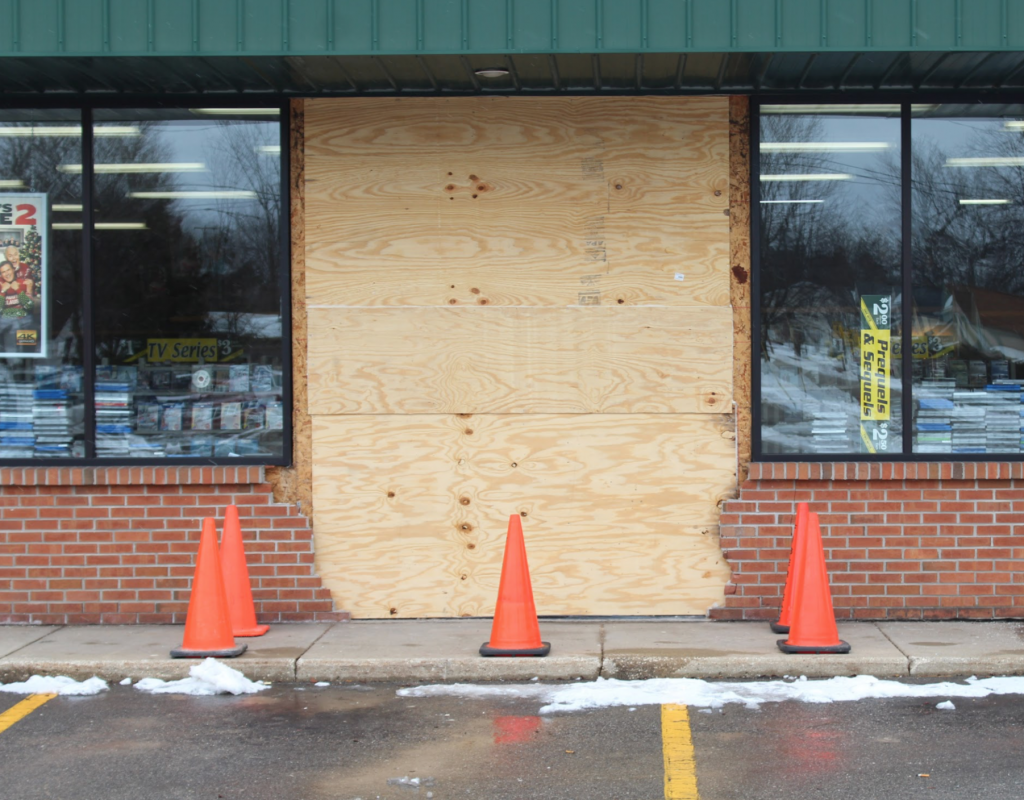 Family Video became a drive-in as one patron preferred the blockbuster approach and drove through the front of the building.
Monday, April 16, at approximately 5 p.m., a dark-colored truck crashed through the front of Family Video in Big Rapids. The Big Rapids Department of Public Safety is investigating the incident but details have not yet been released.
Family Video manager, Deborah Marcinkewciz, said that as of 4:30 p.m., April 17, that the investigation by police was ongoing and that they did not have a definitive cause of the accident but it was believed that the driver's brakes went out, causing them to lose control of the vehicle.
Ferris nursing junior Katriel Wlodarczak was in the building at the time of the accident.
"It sounded like the building was about to collapse. My heart was racing. I looked over and there was a glass panel missing and a truck in the building. DVD cases everywhere," Wlodarczak said. "I was the only person in the store besides the two workers. The driver was okay. He said he was trying not to hit the car in front of him when the car was stopping too fast, so he turned into Family Video and hit the building."
The Torch will continue to update this story as more information becomes available.
Click here for more from the Torch's News section.