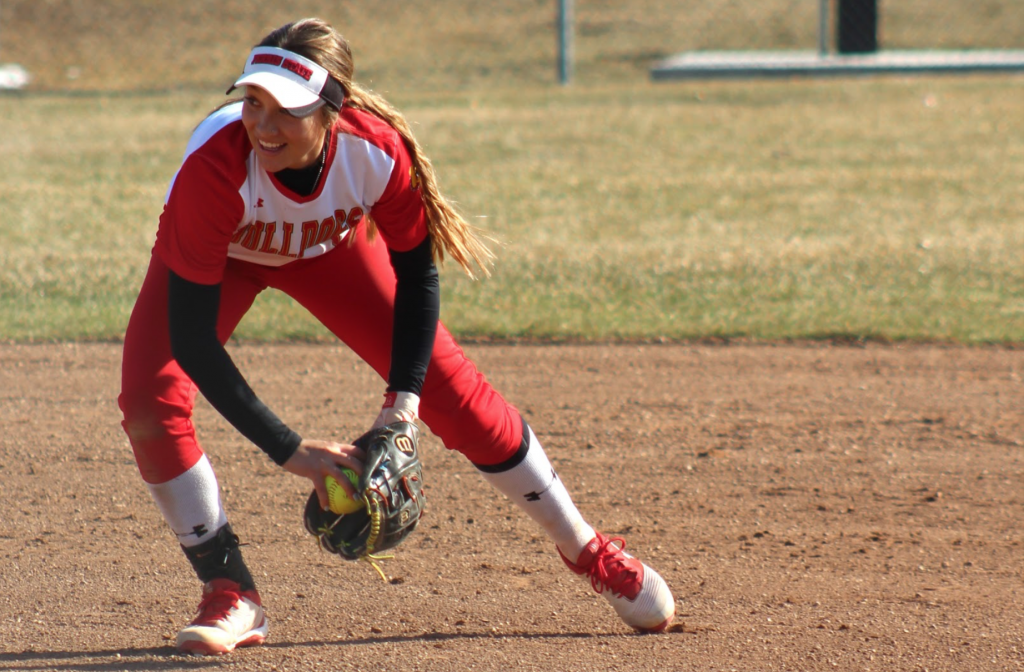 Mother Nature in Michigan can be inconsistent, as the months of March and April have seen, giving spring sports at Ferris some trouble.
The average temperature over the last two weeks has been 36 degrees, with precipitation and wind following on and off.
However, there are still teams that have their spring seasons, such as the Ferris women's softball team.
The team has had their last four games canceled in Big Rapids. The team was supposed to have an eight-game home stand in the month of April. However, they only had the opportunity to play two of those games.
"It's been difficult because we've only been able to go out and practice on our field a couple times, so we are usually stuck in the rubber room or the turf, which is totally different than actual dirt," Ferris second baseman sophomore Sawyer Wightman said. "It's also been hard because our games keep getting canceled and our schedule is all messed up."
The team is coming off a pair of losses against Davenport University Wednesday, April 11, in which they lost by scores of 4-1 and 8-1.
The team currently is 8-22 overall on the season and 2-12 in GLIAC play. The Bulldogs are also last place in the GLIAC standings.
"Since we are constantly bouncing between the indoors and outdoors, the key for consistency is focusing on mechanics inside," Ferris outfielder freshman Paige Kortz said. "It's very difficult to move flawlessly from a rubber floor, to turf, to dirt."
The team has struggled scoring runs this season and leaving runners in scoring position, only averaging three runs per game, making it hard to win consistently.
The Bulldogs are currently last in the conference in runs scored. However, it doesn't diminish their fight and grit on the field. The team has had seven games decided by two runs or less.
"I would say our best attribute as a team is our ability to just keep pushing through. Our team has been through a lot with different coaches and we still show up everyday giving 100 percent and wanting the best for the team and each other," Wightman said.
With the Bulldogs only having 14 guaranteed games left, it is crunch time for the team to get some victories if they want to make the GLIAC Tournament and finish the year on a high note.
"We always support each other unconditionally and never give up on one another. Despite if we are on or off the field, we are always looking out for one another," Kortz said.
The Bulldogs are scheduled to play Ashland University at 2 p.m. on Tuesday, April 17, in Big Rapids in a GLIAC doubleheader.
Click here for more coverage of Ferris State softball.