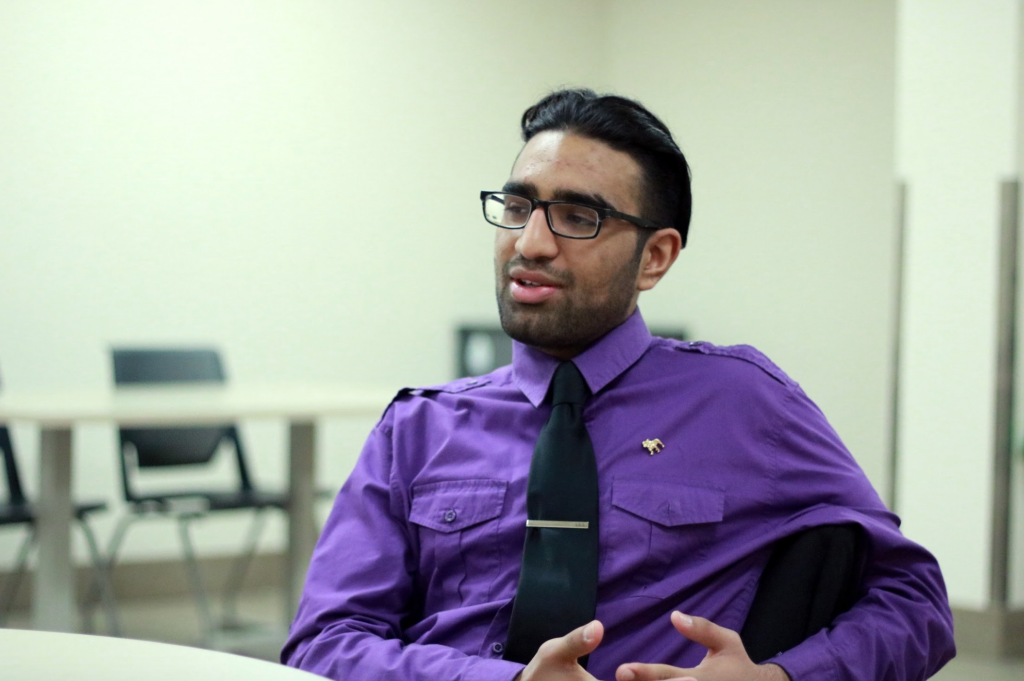 It's never been done before but as the saying goes, age is but a number.
It was announced on Tuesday, April 17, that Ferris accounting and finance freshman Bobby Gill won the presidency of the Student Government Association (SGA). Gill is the first freshman to be elected to the position. Ferris business administration and SGA parliamentarian Joe Rockwell said that it's a responsibility Gill will handle well.
"I don't really think age has anything to do with it. I think it's cool that he's in that position," Rockwell said. "In college, when you're dedicated and motivated, it doesn't matter how old you are. People will respect you."
Gill said Ferris was originally a one-year stop for him but after that year, he loved campus life.
"I came here and I started falling in love with the campus and I just realized how great of a place this was with all the registered student organizations, all the people. Everything connected and I like this place and I'm probably going to come here for the rest of my college career," Gill said.
After serving as a senator for the College of Business in SGA for the 2017-18 school year, Gill's motivation and dedication were not lost on other SGA members. Rockwell said Gill is one of the most dedicated members SGA has and he is very passionate about the presidency.
"Bobby is very ambitious. He is very eager to make things happen and has a strong drive to get things done," Ferris political science freshman and SGA representative Allyson Faulkner said. "His outgoing personality and determined mindset can sometimes turn people away because he is so much to handle and very out there. But I think once people put their trust in him, he will do amazing things."
One of Gill's goals as SGA resident is to simply make a difference, possibly through a school-wide effort to support philanthropy.
"I have a number of goals but my biggest thing is to make a difference. I don't really care how it happens but I want to change campus in some way—I want to make people want to be more involved," Gill said.
Click here for more from the Torch's News section.