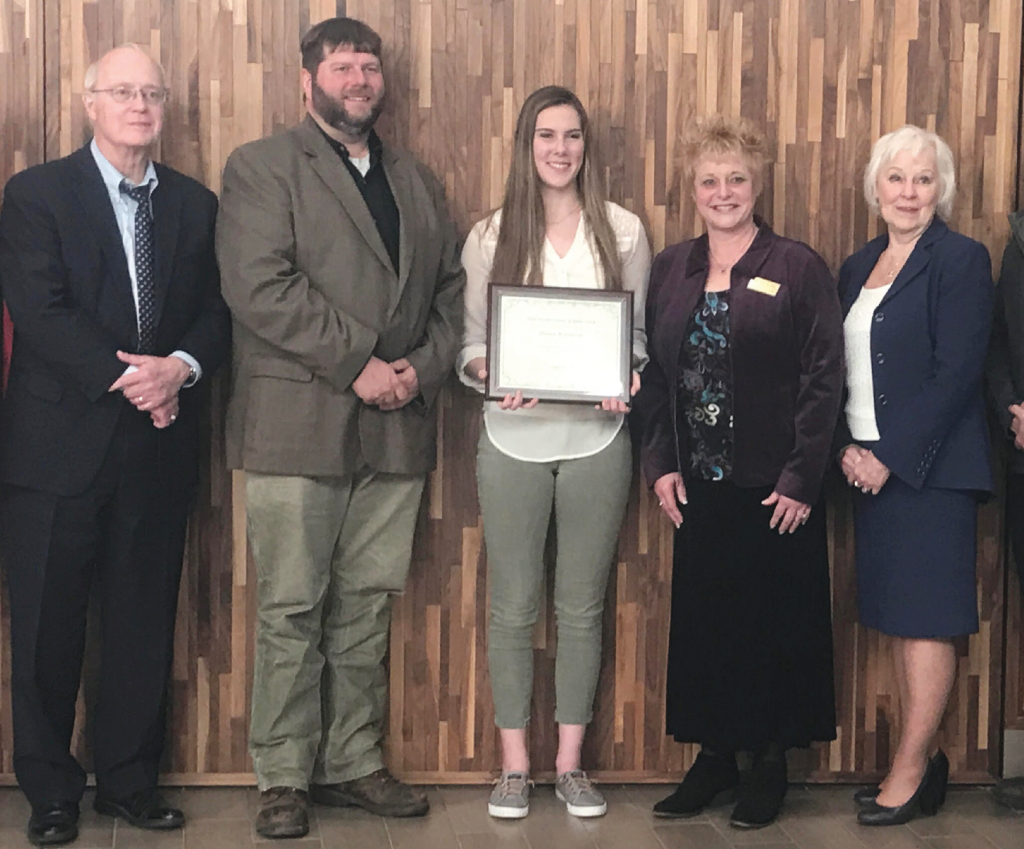 Being a woman in a male-dominated industry can come with many challenges but can also be a rewarding experience full of success.
Last week, female students in the College of Engineering Technology (CET) were celebrated at an annual banquet held in their honor and the faculty that support them were also recognized.
Awards were given out to several individuals, one of whom was Ferris CAD drafting and tool design freshman Haven Robinson. She was awarded the Nontraditional Rising Star Student Award, which is meant to honor a young student who has already shown promise and potential in a predominantly male field.
Robinson is the only female freshman in the program, accompanied by just two more females in higher grade levels.
"In the first couple weeks, you definitely have to just be you and do your work, because the guys will look at you like 'what are you doing?' But once they realize you actually know what you're doing, they eventually come to you for help," Robinson said.
She got her start at Kingsley High School and later attended the Traverse Bay Area Career Tech Center as a student in the drafting and design program.
"I just enjoyed the designing aspect. I kind of fell in love with something about it. It turned out I was good at it and I enjoyed it," Robinson said.
Since then, Robinson has excelled in her classes at Ferris and secured a summer internship at Great Lakes Stainless, Inc., where she plans to return when the semester finishes. She also plans to compete in the technical drafting event at the SkillsUSA state finals.
"Women do think differently. The importance of the field alone is that not many people are going into it—there's a high demand. That being said, for women there is a high demand in engineering," Robinson said.
On winning the Nontraditional Rising Star Student award, Robinson expressed her gratitude. After college, she plans to pursue her dream job of making injection molds for plastic parts, and encourages other young women to chase their dreams as well.
"It's really cool being able to be one of the only women in my program and to know that I can succeed in it. If you love it, go with it. Don't hold back," Robinson said.