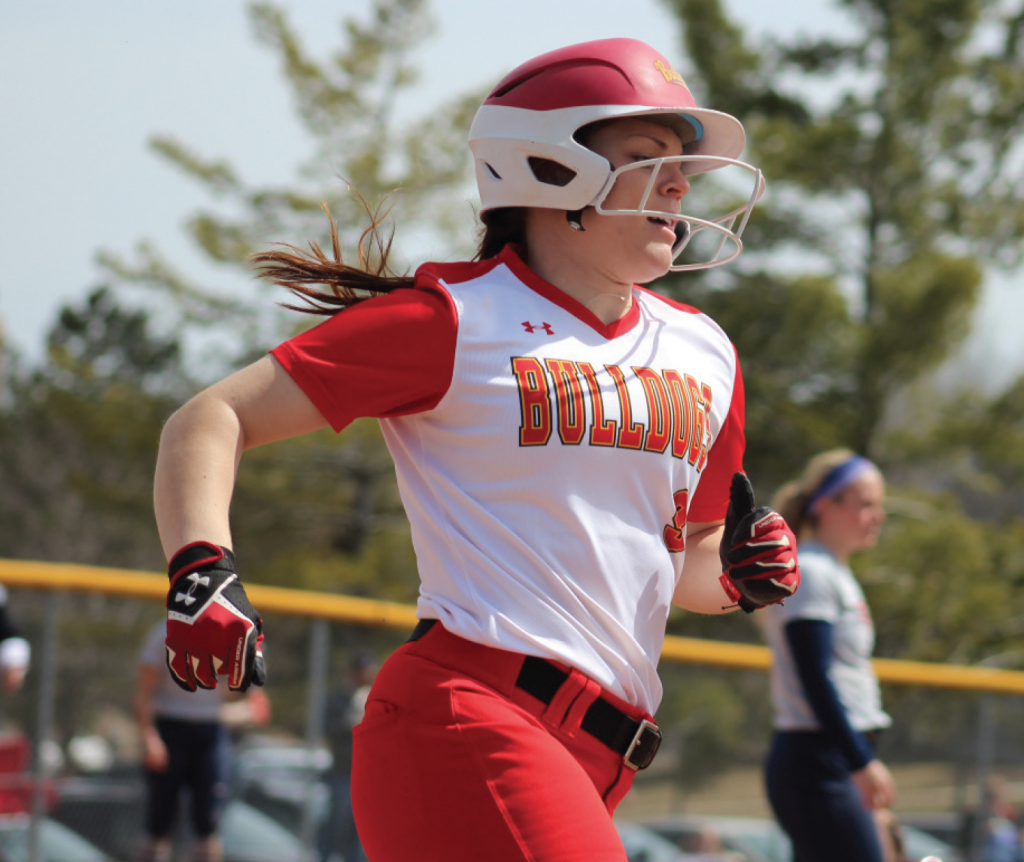 Top Dawg is bouncing towards the dugout once again this week.
The Ferris softball team is on a roll, winning six games in a row over the weekend. Shining in the Bulldogs' recent success has been senior outfielder Katie Scheuer.
Scheuer started her weekend Friday, April 20 when her team took on Wayne State. Scheuer was on fire with the bat in her hand, ending the doubleheader with three hits, including a home run, and two runs.
Following a dominant sweep of the Warriors, the Bulldogs moved on to face the Saginaw Valley State Cardinals Saturday, April 20. Scheuer didn't do as much scoring as she crossed the plate only once, but she did aid her teammates by posting two hits while also posting a run-batted-in (RBI).
Fresh off four wins, Scheuer's squad prepared to host the Tiffin Dragons Sunday, April 22. Scheuer didn't take a break as she posted five hits including two RBIs, a triple base hit and she even crossed the plate once herself.
The Bulldogs were hoping for a good stretch of games to help them forget their rough start to the season and this past weekend provided. Now sitting with a 14-24 record, the Bulldogs hope to keep it rolling.
Ferris will be back in action Wednesday, April 25 at 3:30 p.m. when they take on the Northwood Timberwolves in Midland.