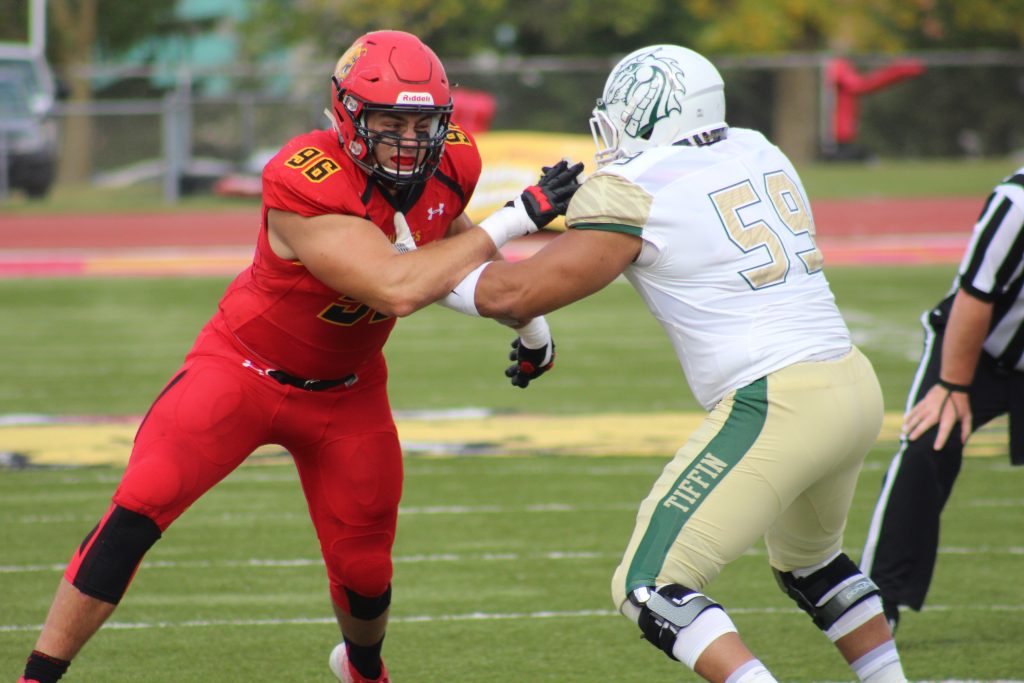 Zach Sieler, former defensive end for the Bulldogs, made Ferris history Saturday, April 28 when he was selected in the seventh round of the National Football League (NFL) draft.
"God had blessed me with an amazing opportunity," said Sieler.
Sieler was selected as the 20thpick (238thoverall), in the seventh and final round of the 2018 NFL draft by the Baltimore Ravens.
Playing in 39 games over his career with the Bulldogs, Sieler posted several school records. Sieler ended his Ferris career with 179 total tackles, including a school-record 58 tackles for a loss and tied the school-record for sacks with 33.
Ferris head coach Tony Annese tweeted out in support of Sieler saying, "From a walk on to the first ever draft pick from @FerrisFootball. Anything is possible."
Sieler is the first Bulldog to be drafted in the NFL, although several other stars including Jake Lampman, Justin Zimmer, Brady Sheldon and Jason Vander Laan found success as un-drafted free agents.
Sieler will start competing with the Ravens to earn a spot on their 53-man roster for the 2018-19 season.
Former Ferris defensive back Tavierre Thomas also found a home in the NFL, signing with the Arizona Cardinals immediately following the draft.
Only time will tell if Sieler or Thomas find true success in the NFL, but they're on the right path.
Click here for more coverage of Ferris State football.