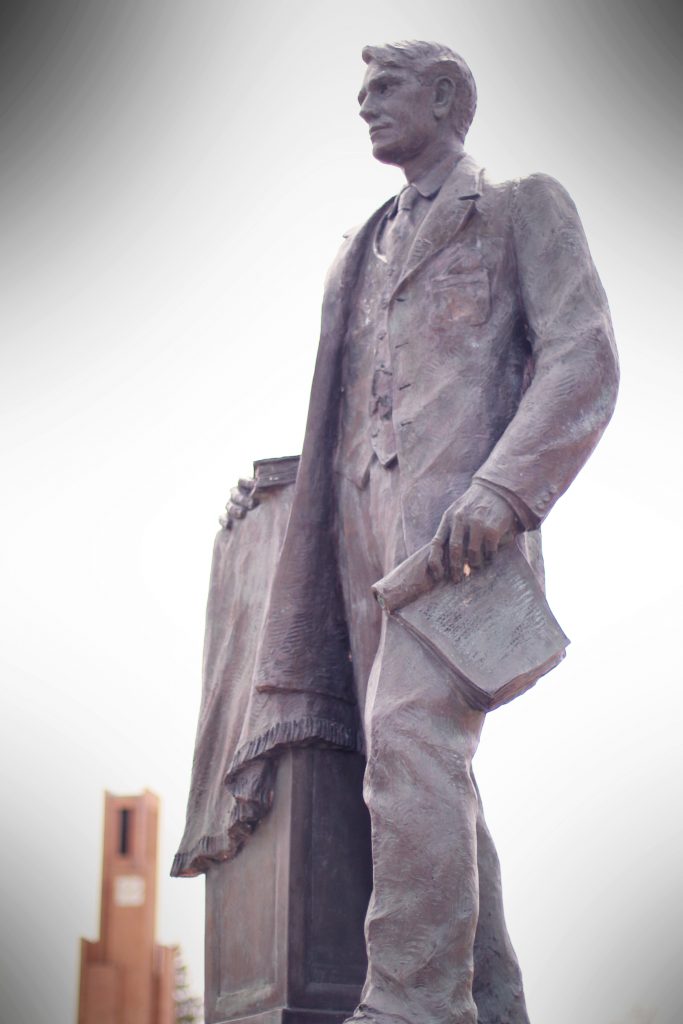 You don't have to be a history major to appreciate the obstacles and triumphs of Ferris' past.
While some students may not feel informed about Ferris' history, several say that they understand the importance of it and would like to know more.
"We should know more about our history," Ferris business administration senior Margeaux Donovan said. "I feel like I should know but I don't. I personally would want to know how Ferris got started. I feel like we have a lot of events around campus and none of them are based off of our history other than Founder's Day."
Luckily, students can find many articles about the university's history on the Ferris website and in the Ferris Fact Book, which is broken down by year.
According to the Fact Book, Ferris began in 1884 as a private institution called Big Rapids Industrial School. The founder, Woodbridge N. Ferris, served as the governor of the state of Michigan for two terms and was elected to the U.S. Senate. A statue in the North Quad commemorates him.
The institution underwent a series of names, eventually being called Ferris State College in 1963 before earning university status in 1987.
In the early 1990s, the combined yearly cost of tuition, a seven-day meal plan and room and board was only $5,883. Enrollment during this time was about 12,461 students.
Perhaps the greatest disaster ever seen at Ferris occurred on Feb. 21, 1950, when most of the university caught fire. Ferris psychology sophomore Lily Smith was told about the
incident before she began college.
"I know that it was built a long time ago but then it burned down. It caught fire and then they rebuilt it. My step-mom's brother went here and he told me about the history right before I came my freshman year," Smith said.
The fire began on the last day of winter term, with the temperature at a high of 13 degrees. At first, many people on campus assumed that it was a drill. In the fire marshal's report, it was documented that the cause of the fire was students in the smoking room.
Exams for that winter term were waived. After that setback, Ferris was rebuilt and evolved over time into the university that it is today. Smith feels that students
should learn about Ferris' founding and the fire.
"I think it would be beneficial for students to know how it came about and what obstacles it went through to get to this point today," Smith said.
Much of the university's history comes on a happier note. Since 1930, the bulldog has been the official mascot. It began during a basketball game, of which a sports writer described the team's defense as "hanging on like a bulldog." From there, the team became known as the Bulldogs, later resulting in the university-wide mascot Brutus.
To ensure that the history of Ferris is not left in the past, a committee of alumni formed The History Task Force in 2002. The group has planned events to recognize Woodbridge Ferris' 150th birthday celebration, the rededication of William's Auditorium and more.