The Torchbearer Awards were a chance to honor outstanding students, faculty and staff on Ferris' campus.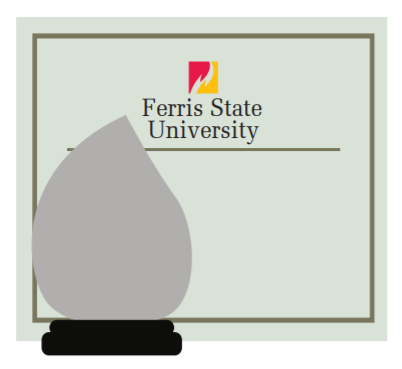 The award is an honor, as Ferris political science freshman
Allyson Faulkner said.
"It's really an honor for me because it shows that my hard work this year has paid off. I didn't do all that stuff to win an award. I just did it because I wanted to stay involved on campus," Faulkner said.
The Torchbearer Awards ceremony was held April 26 in the University Center Room 202. Faulkner was one of the six winners of the Rising Star award, which was nomination based and awarded to freshmen, sophomores and juniors.
"I know my honors advisor was one of the people who nominated me for the award, so that means a lot to me that she thought that I was working hard enough to win an award like this," Faulkner said. "I guess I would say do it for yourself before you do it for an award. Do what you want to do and it'll pay off if it's something that you enjoy doing."
Faulkner is a member of seven different groups on campus, including Alpha Sigma Tau, Student Government, debate team, track team, the National Society of Collegiate Scholars and is the vice president of the Panhellenic Council.
"I've always been really busy, so it's nothing super new for me. It has gotten to be a little bit of a heavy load when I
take on too much but I kind of like that. It's been a lot but it's been fun," Faulkner said.
The Torchbearer Awards host many more awards, including the President of the Year award, awarded to Ferris criminal justice junior Malia Jeudevine.
"This year has been a big year of change for Alpha Xi Delta and it was awesome to be recognized for all the work that I've done and what the sorority has done," Jeudevine said.
Jeudevine will continue her presidency until next November. During the past year, the Alpha Xi Delta National Headquarters have reconstructed the way they run as a chapter.
"This year we went through things that are really tough but they were also really rewarding. Even on the hardest day, I still have so much love for this sorority," Jeudevine said.