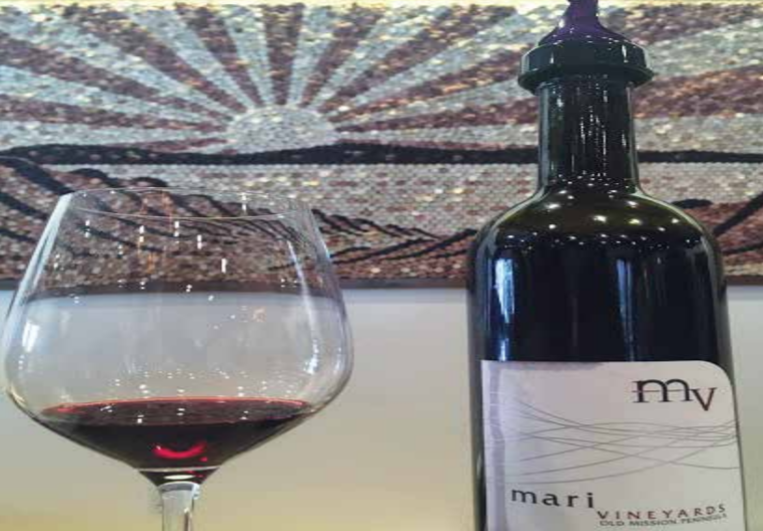 If you're a vino enthusiast, you already know that summers are the best time to go wine tasting. One of the best destinations for wine tasting would be the Traverse City area because what's better than wine and a view of the beach? If you're looking for an affordable way to taste some stellar wines, here are the top five wineries to put on your summer bucket list.
5. Good Harbor Vineyards
Located in Lake Leelanau, Good Harbor is one of the most affordable vineyards for wine tasting. Tasters can pay $5 for
five samples, which also includes a free souvenir glass, according
to their website. Interestingly enough, you can also
bring your glass back and get four more samples for free
once a day. While you cannot tour the vineyard, you can tour
the winery cellar and bottling room
4. Chateau Chantal
With a gorgeous view off of Old Mission Peninsula, Chateau
Chantal also fits into any college budget. Visitors can
pay $5 to taste six wines, which also comes with a souvenir
glass and a coupon for $3 off your purchase of a bottle of
wine, according to their website. Reservations are recommended
for tours and tastings.
3. Mari Vineyards
This winery brings class to another level as even the outside
looks like a castle from Spain. Located on the Old Mission
Peninsula, tasters can enjoy wine with a view of the
water. For $8 you can try five different wines, according to
the website. While pricier than the other tours, the delicious
cheese and meat platters make up for the extra dollars.
2. St. Ambrose Cellars
Have you ever had wine made from mead? Well, here is
your chance. This winery, just outside of Traverse City, produces
all their alcoholic beverages with honey. With a variety
of unique flavors, visitors can taste five samples for $5
and also receive a wine glass. Have friends who hate wine?
These cellars have beer, too!
1. Bowers Harbor Vineyards
Any Traverse City native can tell you about the famous
Bowers Harbor Vineyards, which rests on a hill at the top of
the peninsula. Tasters can try five wines or ciders for $5 and
the tasting comes with a glass, too. The staff is bound to be
fantastic and you can also tour the vineyards depending on
the season.