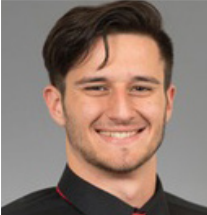 Everyone on campus knows how big of a role Ferris starting center Zach Hankins played in the journey for Ferris' first ever National
Championship.
Hankins was a monster on defense, where he tallied up a total of 127 blocks and nearly averaged a double-double putting up 14.9 points per game and 9.9 rebounds per game. With his outstanding play, it was well deserved that he got awarded with the National Association of Basketball Coaches Division II National Player of the Year.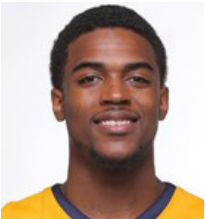 After the season, he announced that he was transferring to play Division I basketball at Xavier. While this was much deserved for Hankins, it left many wondering about who may fill in his spot. Enter 6-foot-9 forward Taylor Adway, a Division I transfer from Toledo, who is both versatile on defense as well as offense.
"He plays the way that we want to play. He's mobile and athletic," head coach Andy Bronkema said. "I think he's got some more versatility that maybe people saw at Toledo. They needed him to do certain things for their team to be the best. I think he's got a little bit more in the tank and we're hoping to bring it out here."
Bronkema shared that although Adway had enjoyed his time at Toledo, he may have been looking for new challenges and new opportunities to expand his game and play a different style.
"He did his homework – him and his father – and we were one of the schools he wanted to consider and once our interests aligned with his, it was pretty much a done deal," Bronkema said.
During his 2017-18 season at Toledo, Adway averaged 14.8 minutes per game, while posting 4.7 points and 3.6 rebounds per game. Trying to top last year's performance is going to be very difficult since the Bulldogs only lost one game during their National Championship season, posting an overall record of 38-1.
"This year's team has the same goal as last year's team, which is to be the best we can be. Right now, first place is available so we're going for it – but you don't get to first place by focusing on first place.
That's not how it works. Focus on things that are more important than that and then hopefully it's a by-product," Bronkema said.
The Bulldogs open up exhibition play Saturday, Oct. 27 at Cameron Indoor Stadium in Durham, N.C., where they were invited to play the Division I Duke Blue Devils. Game packages to go see the Bulldogs play are available at the Ferris Athletics Ticket Office and must be purchased by 5 p.m. Sept. 4.