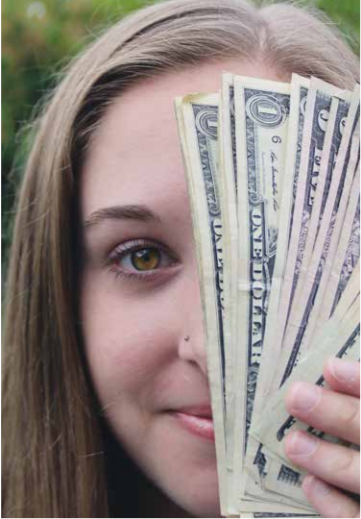 As a new year at Ferris begins, so does the opportunity for students to find employment.
This is the first year the Center for Leadership, Activities and Career Services (CLACS) and the Bulldogs Beginnings Committee have partnered together to provide students with a chance to meet with multiple on-campus employers all in one place.
"I plan multiple large employment recruitment fairs each academic year. I am excited to kick off the CLACS Career Center schedule by coordinating this Student On-Campus Job Fair that supports our own university community by matching campus jobs with students
that need them," Coordinator of the CLACS Career Center Michele Albright said.
Various departments across campus were invited to be involved with the job fair, presenting students with over 400 job opportunities.
Some employers include Athletics, Dining Services, the Physical Plant and TAC, with 30 additional departments registered for the event, as well.
"Dress to impress as you would any interview. Bring multiple resumes, a class schedule, student ID and a positive attitude," Ferris
nursing junior Caitlin Dorton said.
Aside from giving students the opportunity to earn extra money during the school year, the job fair will also provide students with the chance to network with experienced employers and get an early start with campus involvement.
"This can definitely help students in the future because it is preparing them for that 'big interview' that is to come. It will also help get them
more prepared in the application process as well as revamping their resume and cover letter," Ferris social work junior Marina Robbins said.
Students looking for additional employment opportunities can refer to the Ferris Student Employment website or visit the CLACS Career Center via Handshake in MyFSU. The Student On-Campus Job Fair will be held in the University Center 10 a.m. to 2 p.m. Tuesday, Aug. 28