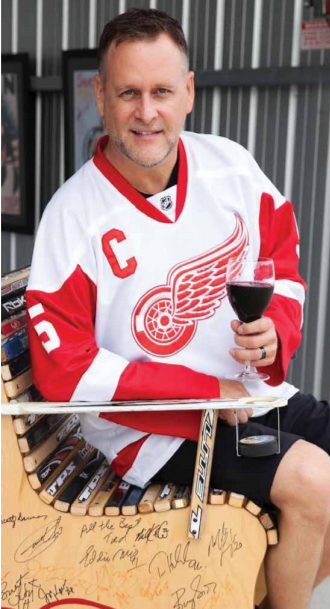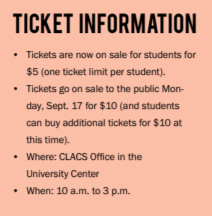 This year's homecoming comedian will bring a load of childhood nostalgia for many students.
After measuring student interest through polls and surveys, the Ferris Center for Leadership, Activities and Career Services (CLACS) decided to bring Dave Coulier to campus this year. Most students know him as Joey Gladstone from the hit sitcom "Full House."
"I'm so excited, I think Dave Coulier will be amazing," Ferris pre-pharmacy junior and Homecoming Committee President Erica Foote said. "Most of us grew up around the age where 'Full House' was airing every single day on TV, so we all watched Uncle Joey every day after school. I think people will love him."
The event will be held at Williams Auditorium 8 p.m. Thursday, Sept. 27, with tickets for students going at $5 for the next two weeks at the CLACS office. After that they will go on sale to the public as well. Coulier, a native of Harper Woods, started out his career doing voicework for Scooby-Doo and Scrappy-Doo, the Real Ghostbusters and Yogi Bear before he was cast in "Full House." Many students are excited to see Coulier live after seeing him on TV as kids.
"I'm excited," Ferris pre-pharmacy freshman Erin Ruiter said. "Just seeing him on 'Full House,' and then being able to see him live here is really cool."
Ferris pre-pharmacy freshman Sam Finnerty shared Ruiter's excitement and said she will be in attendance in September.
"I think it would just be fun to see him and just have him talk, he's an awesome person," Finnerty said.
Ferris health care administration sophomore Cloe Winnie said she's excited to see Coulier's impressions. "I think if he does the 'Cut it out' joke, that'll be good enough for me," Winnie said.
The homecoming comedian event has become increasingly popular over the years, according to Foote, with last year's show selling out.
"I think it's starting to build more and more of a reputation and students always ask me about it at orientation," Foote said. "I think it's going to be a great show. I'm really excited for it, I think he's going to be great. There's been some great response from the students, and so I'm looking forward to seeing all the feedback from everyone after."
Entertainment Unlimited will be hosting a comedy competition to select the opening act 7 p.m. Thursday, Sept. 13 in the Rankin Lounge in the University Center. Students can sign up for the competition through OrgSync.