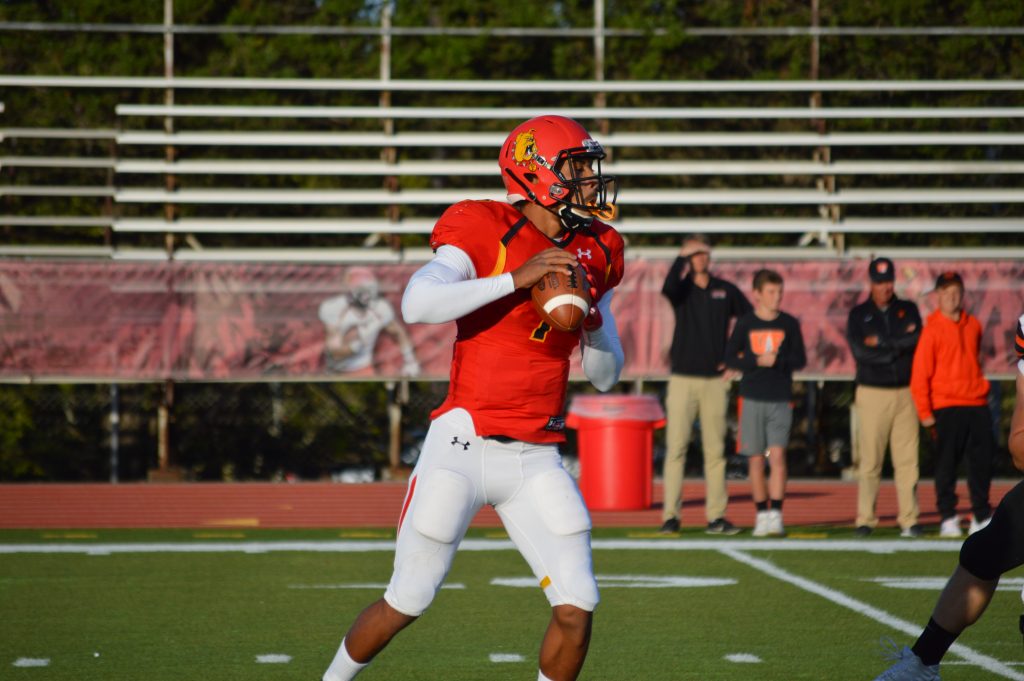 Ferris football didn't waste any time getting its offense going, as the Bulldogs have streaked their way to a 3-0 start on the season.
The latest in the Bulldogs' string of victories came Saturday, Sept. 15 when Ferris dominated Northwood University 53-10 in Midland.
A big part of the team's success has been junior quarterback Jayru Campbell, who has taken control of the pass and run games.
In the contest against the Timberwolves, Campbell not only managed to record 225 passing yards along with a touchdown through the air, but also lead the team in rush yards with 98 and added three touchdowns with his feet.
Campbell's performance comes as no surprise to Ferris head coach Tony Annese, who compared the quarterback's athletic ability to Ferris alumnus Jason Vanderlaan.
"Jayru is a guy that can get some yards after contact," Annese said. "He's fighting for every yard . . . I haven't seen that since Jason."
Campbell was not the only one who showed up, as the Dawgs looked impressive toting the football, with five players going over 30 yards on the ground.
Also adding to Ferris' offensive showcase against Northwood was senior receiver Keyondre Craig, who hauled in three passes for 162 yards and a touchdown.
The Dawgs will be back in action 4 p.m. Saturday, Sept. 22 when they take on the Northern Michigan University Wildcats in Marquette.