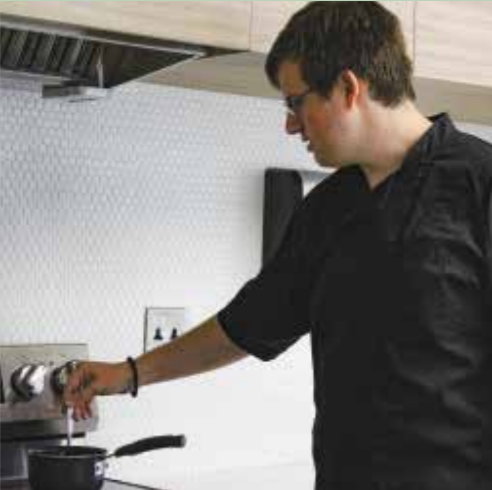 Nobody likes eating the same food every day.
When the meal plan gets old, Ferris business administration sophomore Blake Greeding likes to utilize the kitchen provided in his residence hall.
"I have used the floor kitchen once. My roommate and I wanted Pizza Rolls, so we got a baking sheet, oven mitts and a little spatula thing from the front desk. It worked out fine," Greeding said.
Every residence hall has a small kitchen. While some students find this beneficial, others prefer cooking a little closer to home.
"I have lived in the dorms for a while, and I get tired of the food from the Rock or the Quad. I've tried cooking in the dorm kitchen. It's not the best experience. Where I live, the kitchen is pretty sucky, but it does the trick. This year, I bought a microwave to have in my dorm. I never realized how much you can make in a microwave," Ferris history junior Jake Nort said.
Oven or microwave, students will find themselves clinging to these useful tools as the leaves start to fall and the temperatures begin to drop.
"I like to cook for myself, especially in the winter time. Living in the dorms, sometimes on the weekends you don't want to go outside unless you absolutely have to. I have a mini fridge in my room and a microwave where I can heat up microwavable meals, which are very fast and easy. I make cereal or oatmeal in the mornings before class," Ferris social work sophomore Rebekah Harris said.
After a hot dinner, sweet treats can be nice after a long day.
"I make little mug cakes all the time when it's late and I need something sweet," Greeding said, "They are really easy and taste exactly like the real thing."