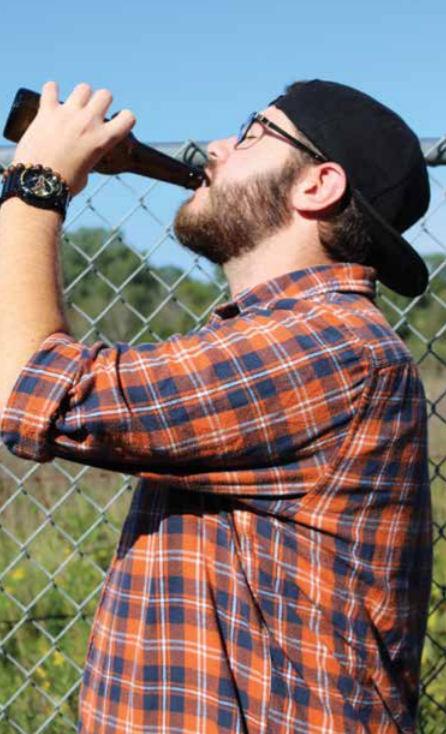 According to the National Institute on Alcohol Abuse and Alcoholism, "Abusive and underage college drinking are significant public health
problems, and they exact an enormous toll on the intellectual and social lives of students on campuses across the United States."
"I go out most weekends. It's just fun for me. I have gotten better with my drinking recently, but at first I went overboard. I came from a very sheltered family and never had a sip of alcohol in my life. When I came to college, so many people were giving me things to try and drink, and I went a little too crazy," an anonymous Ferris freshman said.
While many students might relate to that scenario, Ferris diagnostic medical sonography freshman Valerie Martinez-Garcia believes peer pressure can be avoided if you surround yourself with a close group of friends.
"I think it all depends on what kind of friends you have. If you have friends who are participating in that kind of stuff, then they're going to want you to be around it. You surround yourself with the kinds of people you want to be like," Martinez-Garcia said.
The National Institute of Alcohol Abuse and Alcoholism reports "drinking in college has now become ritual, with over 80 percent of students drinking alcohol, and nearly half binging within the past two weeks."
"There's definitely a party scene on campus, but I don't feel like it's pushed onto the students. If people want to go out they have the opportunity to do so, and if they don't then they don't have to. I don't go out every weekend, but I still have fun hanging out with friends," Ferris nursing freshman Berani Martinez said.
Students can take precautionary measures during a night out by doing their research, having a designated driver when attending parties and deciding on a drinking limit beforehand.
"At the end of the day, people are going to do what they want. It's up to you whether or not you're going to participate in it or not," Ferris criminal justice freshman Amelia Servis said.