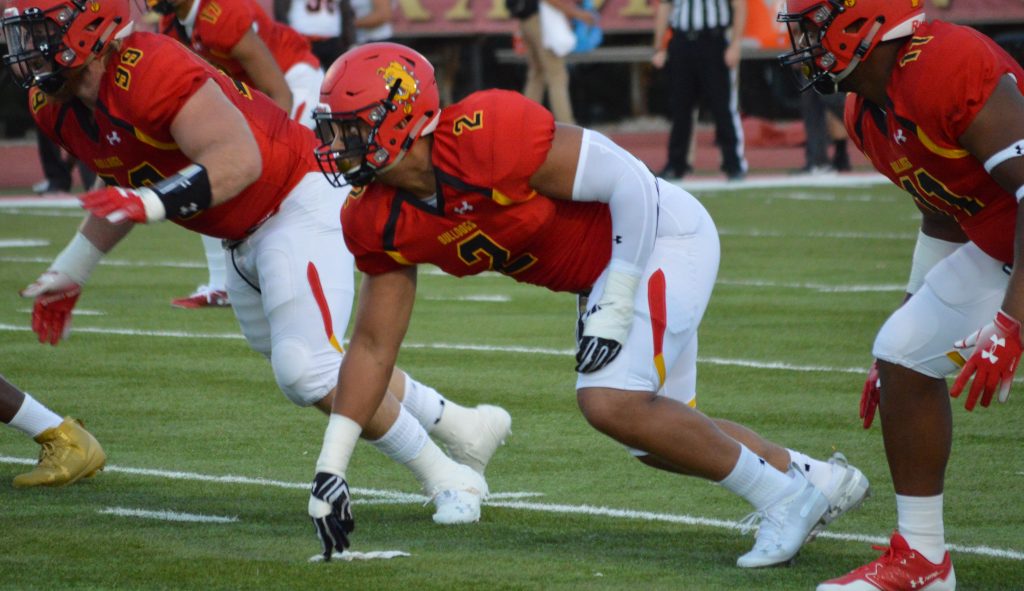 Despite letting off the gas on the offensive side of the ball, the Ferris football team was able to pick up a 35-19 win over Northern Michigan University (NMU).
The Bulldogs traveled up north where they played the NMU Wildcats, who were looking for their first conference win. Ferris, however, was looking to remain undefeated on the season.
Ferris junior quarterback Jayru Campbell looked to add to his stat sheet against the NMU defense that has given up 462.5 yards per game to this point this season.
It did not take long for the Bulldogs to find the end zone, as Campbell found Ferris redshirt freshman wide receiver Sy Barnett in the end zone during their first drive. Later in the first quarter, Campbell would find Ferris junior receiver Jevon Shaw to put up their second touchdown of the day.
It looked like the Dawgs were going to run the score up against a helpless Wildcat defense.
After the first quarter, however, the Bulldogs did quite the opposite. Following another touchdown reception from Barnett in the second, the Bulldog offense fell off. They did not look like the same team that put up 50-plus points in their previous two games. So much so, that Campbell threw his first interception of the season to end the first half.
The Bulldogs came out of halftime with an up-tempo offense mentality as Campbell recorded two rushing touchdowns on their first two drives. Those two touchdowns would be the last points the Bulldogs scored the rest of the game.
Apart from a roller-coaster game from the offense, Ferris' defense came through strongly, allowing just 19 points, forcing three fumbles and sacking the Wildcats' quarterback a total of six times.
With the win, the Bulldogs improve to 4-0 overall, with a 2-0 record in GLIAC. That puts Ferris in a two-way tie with none other than their next opponent, the Ashland Eagles.
The Bulldogs will battle Ashland for GLIAC first place in Ferris' homecoming game 3 p.m. Saturday, Sept. 29 at Top Taggart Field. The game will also be available to stream on ESPN3.