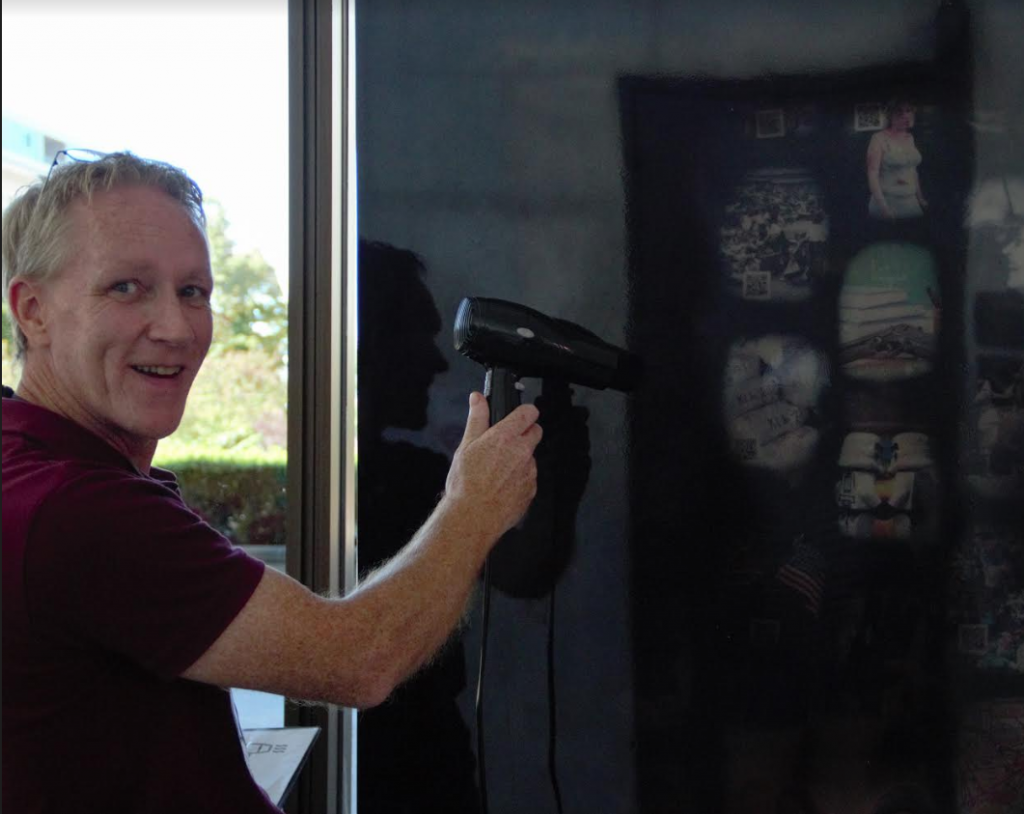 Ferris students and faculty brought their A-game to ArtPrize2018.
According to artprize.org, ArtPrize began in 2009 and has been an art competition held in Grand Rapids where more than $500,000 in prizes have been awarded each year.
Artprize.org also states that ArtPrize 2018 has "1,260+ works created by 1,400+ artists from 41 states and 40 countries will be exhibited in 165+ venues."
Showing at one of these venues is Le Quattro Stagioni- Vivaldi's Wonderland. Le Quattro Stagioni, Italian for The Four Seasons, is a piece represented at ArtPrize this year by Ferris integrative studies junior Abigail Wood.
"It's a mandala made of flowers representing the four seasons: spring, summer, autumn, winter; with each section made of flowers that grow in that particular," Wood said. "Because the piece also is based off Antonio Vivaldi's The Four Seasons, four sonnets that accompanied the musical piece are included in it."
Showing at Arnie's Restaurant in Grand Rapids, The Four Seasons shows a variety of colors on the surface while having light shining underneath.
In her third year in ArtPrize, Wood has been creating art for about five years, helping her to decide what she likes best about her latest creation.
"I like the flower mandala of it because the whole thing blends together seamlessly to create one piece," Wood said.
Showing at Grand Rapids City Hall is another piece created by a Bulldog, Ferris multimedia coordinator Richard Piippo. The Monolith is an interactive piece that encourages its viewers to place their hands on it, wait for a minute, and take their hand away to see what it holds underneath. Working full-time with two kids, two dogs and various other obligations, this is Piippo's first time in ArtPrize.
"I was extremely nervous while filling out my entry form. My concept was well-defined, but I had never used these materials together in such a way," Piippo said. Having a black surface, the Monolith will use body heat to reveal images hidden beneath the surface. At this moment, Piippo hopes guests will approach this atypical art form with both curiosity and uncertainty.
"My favorite aspect of the Monolith is the mirror smooth, black final finish. It hides its secrets very well," Piippo said.
ArtPrize 2018 comes to an end Sunday, Oct. 7, in Grand Rapids. For more information, visit www.artprize.org.