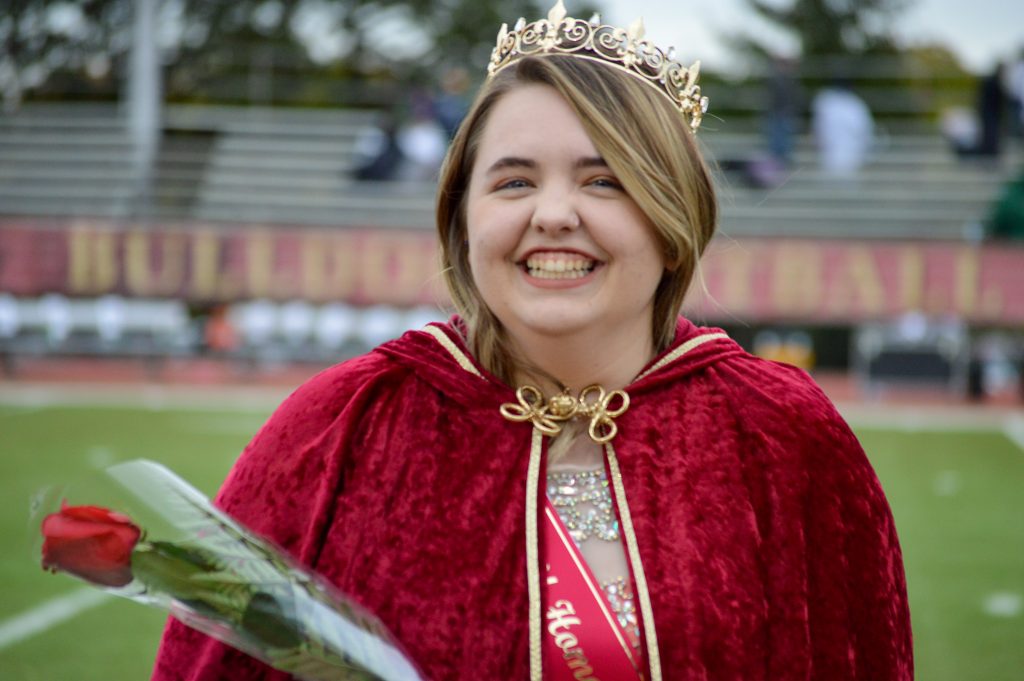 Homecoming festivities were in full swing Saturday, Sept. 29, when Ferris hospitality management senior Taya Treiber was crowned at Top Taggart Field.
Treiber said she decided to run for homecoming royalty to represent what Ferris has to offer and get the chance to be a bigger part of the community.
"I wanted a chance to represent the community and be more involved in it," Treiber said. "I really love the word 'community', because I feel like everyone [at Ferris] knows each other in some way."
Working with her fellow court members was one of Treiber's favorite parts of the experience.
"I loved it," Treiber said. "Everyone on the homecoming committee, all of the finalists, we're such good friends."
Treiber will have several duties to fulfill as the elected homecoming royalty, including the opportunity to speak to students in freshmen seminar classes during the semester and work with Entertainment Unlimited as the host for various events throughout the rest of the year.
The 2018 Torchbearer Awards Ceremony will also be hosted by Treiber, which is held at the end of the spring semester. She will return to Ferris next year for the 2019 Homecoming Parade to see off next year's Homecoming Royalty.
After graduation, Treiber said she hopes to work in her field of hospitality management working in various hotels or cruise ships.
Treiber expressed her gratitude for her experience at Ferris and receiving the royalty honor.
"I'm just really grateful to be here," Treiber said. "Everyone should know it's easy to work hard and get where you want to be."