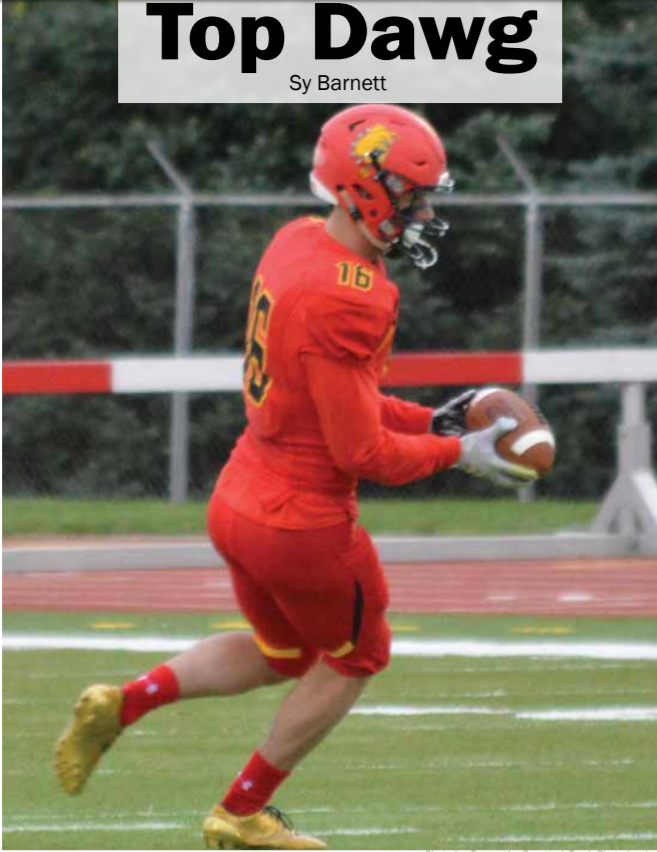 After another great weekend in Ferris sports, this week's Top Dawg is heading to Top Taggart after a 28-21 homecoming victory for the Bulldog football team.
Ferris redshirt freshman Sy Barnett had a spectacular game on Saturday, Sept. 29, torching the Ashland secondary in the second half. Hauling in 129 yards off seven receptions, it's easy to say Barnett's future with the Ferris football team is bright. Barnett played a crucial
role not only for the Bulldogs' offense, but for the special teams as well, pinning Ashland on the one-yard-line on his lone punt of the day.
Barnett is having a stellar year up to date, with 352 receiving yards and five touchdowns, two of which came in the homecoming victory. Barnett and Ferris junior quarterback Jayru Campbell seem to already have great chemistry, as Campbell has found Barnett 15 times over five games.
Saturday was Barnett's second game of the season where he recorded 100-plus yards. He is the team leader in touchdown receptions (five)
and is a close second in receiving yards (352) to Ferris senior wide receiver Keyondre Craig (363). One impressive stat on Barnett's stat sheet on the season is a whopping 74-yard touchdown reception. Barnett and the Dawgs are back in action 2 p.m. Saturday, Oct. 6, as they face the Michigan Tech Huskies at Fifth Third Ballpark in Comstock Park.