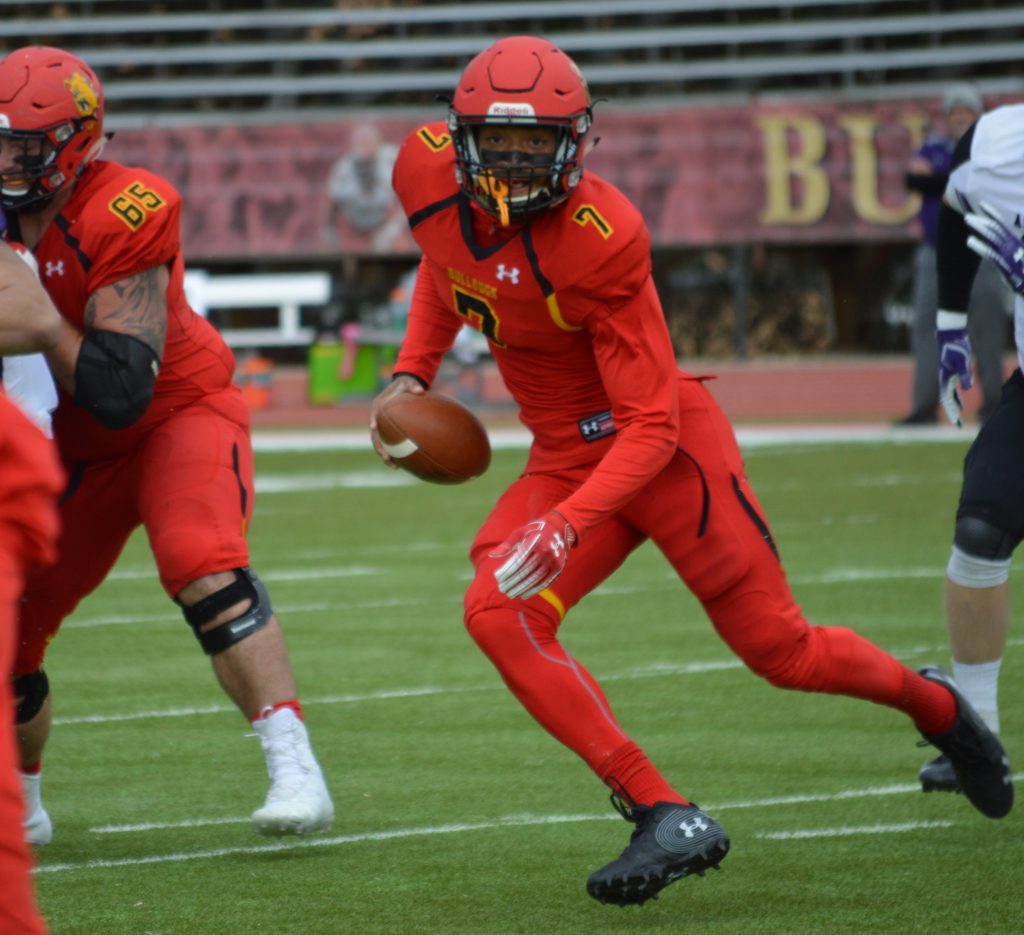 Playing on the Fifth Third Ballpark diamond did not phase the Bulldogs with a 42-24 victory over the Michigan Tech University (Tech) Huskies.
Ferris started strong, finding the endzone in just four minutes when Ferris junior quarterback Jayru Campbell connected with Ferris senior tight end Jacob Allen for an early lead.
The Bulldogs offense went on to score three more times in the first half, including a 19-yard run by Campbell on the last Ferris drive of the half, leading to a 28-0 lead heading into halftime.
Tech looked ready for a comeback in the second-half as they connected for a 56-yard bomb to put themselves on the board for the first time.
Ferris then scored two unanswered touchdowns to bring their lead to 42-7. The game would end with the Bulldogs' defense giving up two more touchdowns and a field goal.
The Bulldogs were held scoreless in the fourth as Ferris junior quarterback Travis Russell failed to keep the offense's tempo going. The defense for the Bulldogs employed a 'bend but don't break' game plan, keeping the Huskies from making a comeback.
Ferris also found success on the ground, as they outrushed the Huskies 310 yards to just 86.
Ferris sophomore running back Marvin Campbell lead the Bulldogs with 64 yards rushing on the day.
Jayru Campbell, who is currently the top passer in the nation in terms of passing efficiency, went 20/24 passing for 291 yards and three touchdowns.
The win over Tech brings the Bulldogs to 6-0 overall on the season and 4-0 in GLIAC play.
The No. 3 nationally ranked Bulldogs face the No. 2 Grand Valley State University Lakers for the Anchor-Bone Classic 7 p.m. Saturday, Oct. 13, in Allendale.