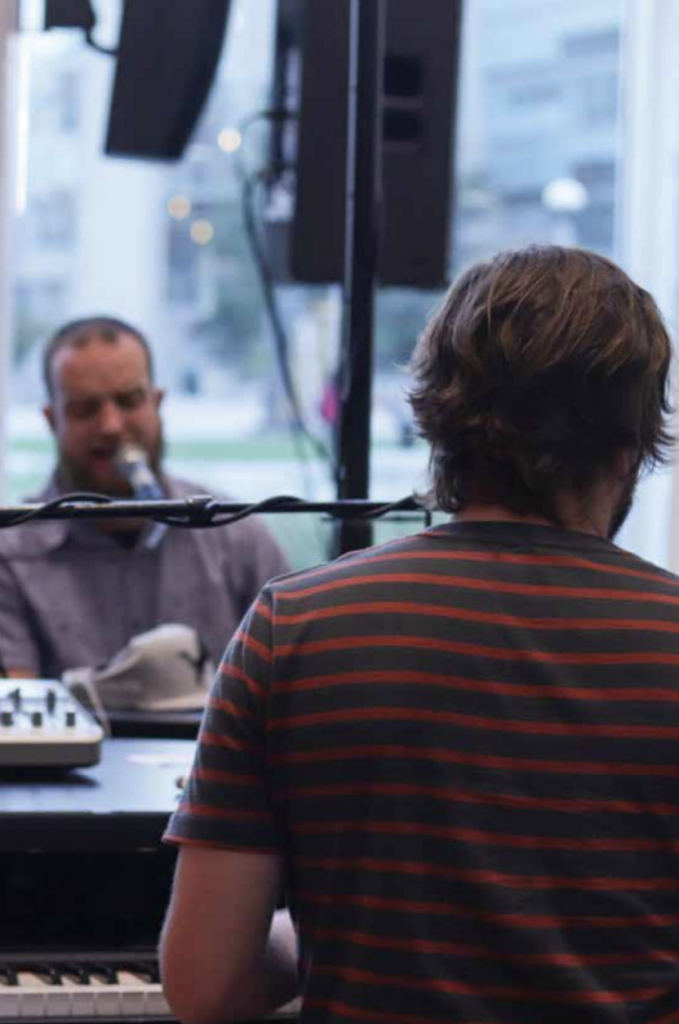 The University Center was filled with the harmonious sound of piano keys as students gathered to watch the Dueling Pianos perform.
The songs played at Dueling Pianos Wednesday, Oct. 3, ranged from classics to new hits, pleasing both old and young. Students were encouraged to participate by providing the pianists with their songs of choice.
Ferris pre-med freshman Sara Laforce was one of many students in the crowd, having heard about the event through a CLACS office flyer. She had previously been at the rePercussion event and, having enjoyed it, decided to check out Dueling Pianos.
"I requested five songs. I requested Brandy – which they played – and they also played Undone by Weezer. But I requested a song by the Tragically Hip, Pearl Jam and another song by Silver. I feel like they had hundreds of requests," Laforce said.
Throughout the night, the pianists played various songs, encouraging crowd participation. When they began to perform Bruno Mars' hit "24K Magic," a few students in the crowd hopped out of their seats and started to dance. Aside from dancing, students clapped and sang along, enjoying the laid-back atmosphere the event provided during the busy school year.
"I love how interactive they are with the crowd and how enthusiastic they are," Ferris radiography freshman Lydiah Scharaswak said.
Based from Michigan, the Dueling Pianos is a comedy dueling piano show that works with weddings, colleges and corporate events. Having previously worked with Dueling Pianos in another institution, CLACS Coordinator of Activities Nicholas Smith enjoyed having the opportunity to bring their performance to Ferris students.
"We had to look at the schedule for what's going on because September can be really intense – in a good way. We have Bulldog Beginnings, all those welcome activities. Then we get in Homecoming, which is, again, pretty intense. So, we look at those traditions, those annual events. Then, we have the series Fridays at Ferris, and so we consider where else we can add stuff," Smith said.
For students interested in other events held by CLACS, the office will be showing the Marvel movie "Antman and the Wasp" 7 p.m. and 9 p.m. in the ballroom.