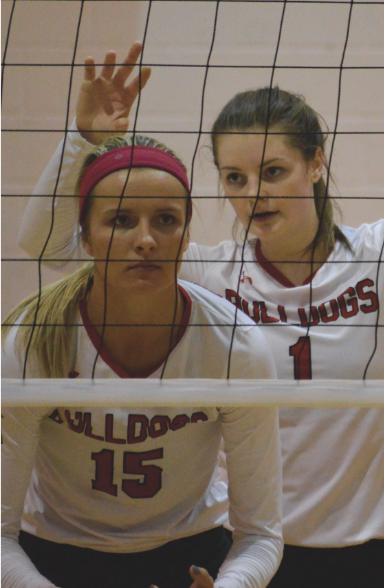 Ferris volleyball continued their winning ways over the weekend, going 2-1 in the Midwest Region Crossover in Indianapolis, Indiana.
The Bulldogs headed into the weekend as the No. 5 nationally ranked squad behind accomplished Ferris head coach Tia Brandel-Wilhelm.
Brandel-Wilhelm's team faced skilled teams Friday, Oct. 12, in the Findlay Oilers (Ohio) and Indianapolis Greyhounds.
A tough Findlay team forced five sets against the Bulldogs, ultimately falling 3-2, while Indianapolis only lasted four sets before the Bulldogs took care of business and won 3-1. Saturday, Oct. 13, saw the Bulldogs matchup against No. 12 nationally ranked Drury University (Missouri).
The Bulldogs battled back from a 2-1 deficit to force a fifth set where they fell with a final score of 15-11. During those five sets, Ferris sophomore outside hitter Katie O'Connell led the Bulldogs with 24 kills along with 12 digs. O'Connell led the Bulldogs in kills on the weekend with a total of 51 kills.
"You find that the results from the Crossover play is very strongly in the committee's decision as to who goes to regional competition for the NCAA," Brandel-Wilhelm said. "We're fortunate because we're playing three really strong teams, so it will really help our strength in
schedule rankings within the region."
The Ferris volleyball team now has an overall record of 18-4, where they remain unbeaten in GLIAC play at 11-0. The Bulldogs are on pace to win their fifth straight regular-season GLIAC title with help from Ferris junior outside hitter Allyson Cappel, who has 281 kills so far in the 2018-19 season.
Ferris junior hitter Maeve Grimes also plays a vital role for the Bulldogs, having contributed 917 assists out of the team's total of 1,066.
The Bulldogs are back home 3 p.m. Saturday, Oct. 20, to take on the Northwood University Timberwolves.