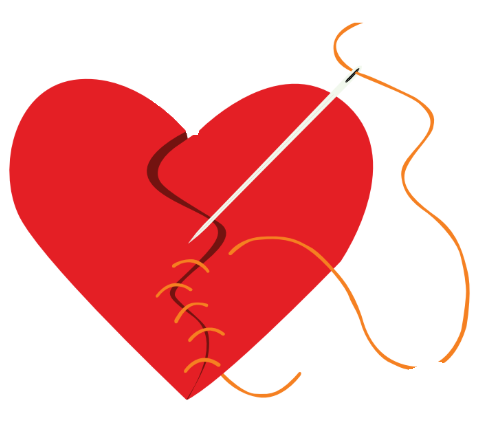 Hello and welcome back to the distorted reality of my mind. If you read my previous piece "All heart but no hope," then you are in the right place for my follow-up. If you didn't read it, I encourage you to. I am very open about my mental health and I want to use my words to remind those of us struggling that you are not alone.
Since I wrote that last piece, much has happened. I was in the emergency room for a couple of hours because I could no longer calm myself down and I knew that I needed to get help then and there. I spoke with a social worker at Spectrum Health in Big Rapids, who put me in contact with Pine Rest Christian Mental Health Services (Pine Rest, for short) and sent me home for the night.
I called Pine Rest and inquired about a program they offer called the Partial Hospitalization Program. They provide programs for adults as well as adolescents. It's an intensive treatment during the day, but you can go home at night. They offer both inpatient and outpatient services, as well. I forced myself to go because I don't know what would happen if I didn't.
So, I went. The first day was a whirlwind of appointments with nurses, case managers, psychiatrists and the like. I had to explain to every one of them why I was there. It was exhausting, and quite frankly, a little terrifying.
However, a part of me knew that this experience would be a good one.
My gut instinct was right. The days were packed with classes, group therapy and medication management. The first two days were very nerve-wracking, but the more time I spent there, the more I could feel myself relaxing and taking in the atmosphere.
I felt at home with these people. They knew what I was going through. They understood.
I spent five days there. Every day I could feel the weight of my struggles lifting off my shoulders as they taught us about mindfulness and how to manage grief and loss, guilt and shame. I worked through some trauma that I didn't know was traumatic for me. As time went on, I better understood myself and my habits.
I got my diagnosis, and everything started to fall into place. I have Major Depressive Disorder and Borderline Personality Disorder.
Reading through the symptoms of BPD, everything started to make sense.
I understood why I was sabotaging relationships and friendships alike: I alternated between clinging to those I loved and pushing them away. I realized why little things sent me into a screaming fit, and why major life happenings seemed so insignificant to me. It made sense why I could alternate between aspects of my personality at the drop of a hat.
I encourage you to do some research on Borderline Personality Disorder — it is more common than people think. It will help you better understand not only me, but possibly loved ones in your life. Five days at Pine Rest went by, and I made incredible progress. I am more able to be in the moment and cut myself some slack.
I learned that I have worth because I exist. Everyone has worth because they are. It's that simple.
I'm not recovered; I will make mistakes; I will relapse; I will struggle. But I will get back up again, I will focus on myself, and I will push through the things in my way because I am capable.
If you are struggling, I beg you to reach out to loved ones you trust or to the Personal Counseling Center on campus. Go to the hospital if you need to, call Pine Rest if you need to, call the suicide hotline at (800) 273-8255 if you have no one else.
You have me, though. Feel free to even reach out to me if you have no one else to talk to. I'd be more than happy to speak with you about my struggles and my time at Pine Rest.
You are not alone. We know how you feel. We understand. You are capable. You are worthy of love because you exist.