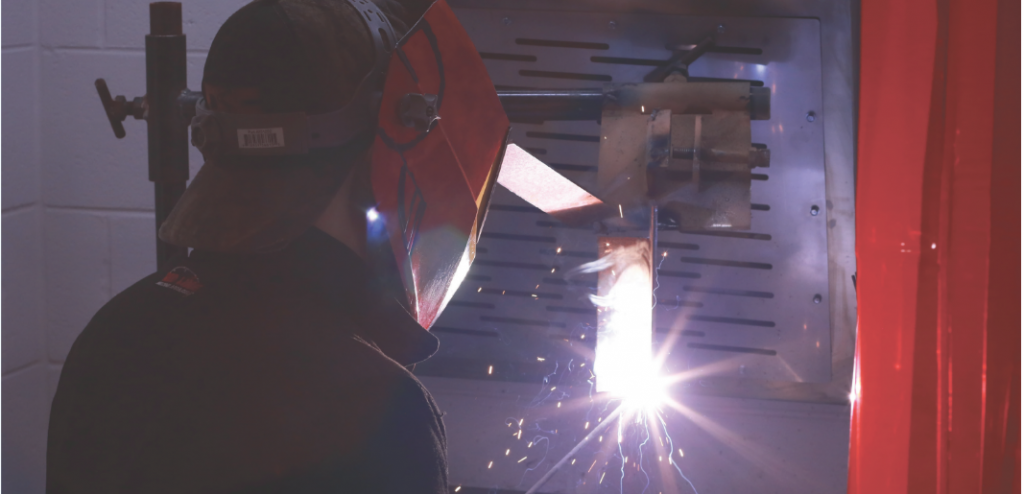 Pride Week can represent different things for different people — for some, it's learning about the LGBTQ community; for others, it's just another week of October.
For Ferris welding engineering technology freshman Axel Laurain, Pride Week is a time for remembrance and appreciation.
"The whole reason I'm allowed to be out, I'm allowed to use the men's locker room is because people before me have died for this. So, it's an amazing moment, but with so much weight," Laurain said.
A transgender student, Laurain remembers growing up and struggling to fit into the norms of society's structured gender roles.
"For the longest time I faked being a girl. Someone would tell me to wear my hair down and I would do it. Any small comment someone would make, I would adjust my life to it just so I could pass as a real girl. And eventually I just got sick of it. I was like, 'I can't keep living this life just because it's what others want,'" Laurain said.
Within that year, Laurain came out first to his friends, his sister and finally his parents.
He recalls cutting his hair short and his mother hating it, but in the end, he found the moment freeing as he started to finally feel and see himself as who he was supposed to be.
"It was like I solved the puzzle I had been trying to solve for years. And it just, like, gave me this whole gateway where I didn't feel trapped. There was a whole new world and I could push myself to be a better person that I wanted to be," Laurain said.
Since attending Ferris, Laurain has become very involved in the Ferris community. He is a part of the Advocacy for Education of Gender Identity and Society (AEGIS), the Diverse Sexuality and Gender Alliance (DSAGA), American Welding Society (AWS) and is a chorus member of the upcoming musical, "Mamma Mia."
Laurain met many friends, including Ferris graphic design freshman Jax Palmer.
Although the two hardly spoke, they were drawn to one another when they met during orientation.
"During Make S'More Friends, when I first started talking to Axel, I knew that I could trust him immediately and I knew he was going to be an impact on my life. And in many, many ways, I look up to him," Palmer said.
Like Laurain, Palmer is in the process of transitioning, and one of the first things Laurain did was help Palmer in choosing a new name.
Another friend of Laurain's, Ferris architectural technology freshman Peyton Dalpiaz, finds Pride Week as being an important time for people to educate themselves on the LGBTQ community.
"It's just something to not only help you become more informative, but it's also a good thing to know that you're not alone. Because this is something that is fairly new, as in being acceptable, so a lot of people still have that fear to come out, unfortunately," Dalpiaz said.
For Laurain, Pride Week is more than just a week. It is a time that is a bittersweet, somber and an impactful part of history in the LGBTQ community. Because of this, Laurain spent Pride Week participating at a display table in hopes of informing students on gender, gender identity and the gender spectrum.