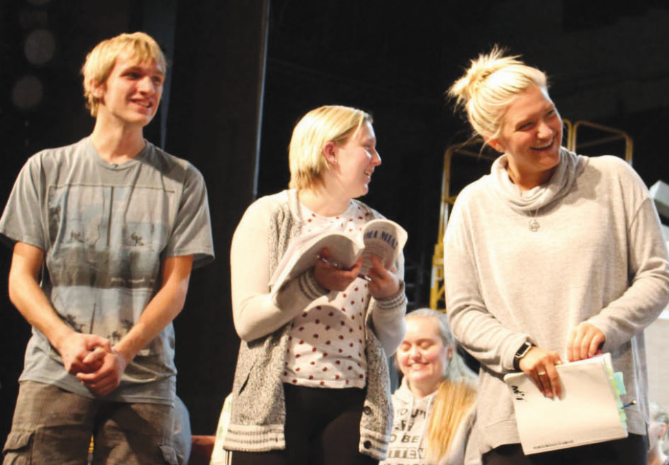 With about 80 students auditioning for every Ferris play, this fall's chosen cast will be performing the hit musical "Mamma Mia" this coming November.
"As a huge fan of musical theatre myself, I almost wish I wasn't in the show, just so that I could see it performed," Ferris secondary education sophomore Aaron Birdwell said.
Birdwell will be performing as Harry in the musical. Similar to the original movie, this musical will include songs from the second Mamma Mia movie, as well.
Rehearsing every weekday from 7 to 10 p.m., the cast spent their late nights reciting lines, working on choreography and perfecting their accents. The performance includes students with majors ranging from dental hygiene to environmental biology, and with both male and female roles.
"The cast is pretty female heavy, but the male roles in it are pretty prominent in that they're not just after thoughts. They're pretty well-developed characters," Birdwell said.
While there are many students who will take the stage come November, the show couldn't go on without the people behind the scenes working just as hard.
Ferris environmental biology senior and Mamma Mia stage manager Amber Hubbard deals with the many important responsibilities.
"Without people like myself and the other crew members the show can't really go on," Hubbard said.
Whether they are on stage performing or in charge of props, lights and sound, these Bulldogs are preparing for a memorable opening night.
Mamma Mia will be showing 7:30 p.m. Thursday, Nov. 1 through Saturday, Nov. 3, and at 2:30 p.m. Sunday, Nov. 4, at Williams Auditorium. Tickets will be $5 for students.