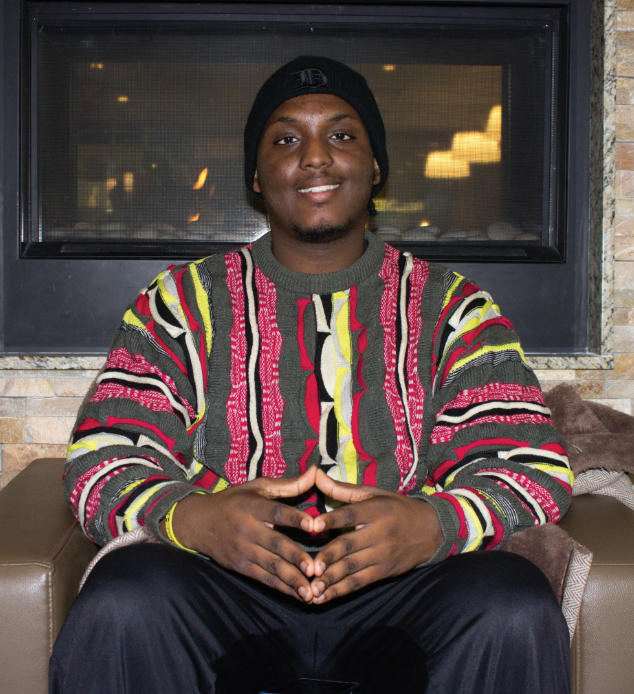 Ferris music and entertainment business junior Byron Brooks has overcome many obstacles, even homelessness, and now runs a nonproft organization to give back to communities.
According to Brooks, when he graduated high school, his mother told him he either had to get a job at the factory to help her pay rent or move out. Brooks knew that getting an education was critically important to him and his future, so he decided to move out and pursue a degree.
"The day she gave me that choice, I left. I chose college and I became homeless," Brooks said. "I knew that education was a way that I could better myself and better my family."
Brooks said he found a supportive community at Henry Ford College in Dearborn, where he eventually became student body president and received his associate degree. The community not only encouraged Brooks to achieve his goals, but they also were there for him in his time of need.
"They just really poured into me and helped me. I feel that because all those people helped me when I was down, that now it's my obligation to help others," Brooks said. "It wasn't easy at all. By God's grace and by the people placed around me I was able to get through it, and I want to provide that same support to those who need it."
According to Brooks, once he was able to get back on his feet, he was able to create a nonprofit organization called For the Hood, By the Hood.
The organization is currently doing a year-long fundraiser in hopes of raising $100,000. The organization's goal is to use that money to purchase houses in Detroit to build them into new shelters for the homeless.
"The organization's mission is to empower, engage and develop young people in communities that are often overlooked, while also being a training catalyst for social justice and fighting against homelessness,"
Brooks said. "We've sent water to Flint and we've adopted a couple of schools in Detroit. We're also currently doing a clothing drive here, to clothe the homeless within Big Rapids and Grand Rapids."
Though Michigan is where the nonprofit organization runs for now, Byron said he sees For the Hood, By the Hood as something much bigger.
"I want this to be for more than just Michigan. I want to be nationwide and I want to help people nationwide. I want to bring hope to those people," Brooks said. "That's my goal: to just help as many people as I possibly can."
Ferris Music and Entertainment Business Program Director Paul Kwant has worked with Brooks a significant amount and said he is impressed by his desire to help others.
"In this day and age, it's rare to see somebody with the moral character that he has, and also just the drive to make a difference," Kwant said. "Students like him don't come around that often."
For more information about Brooks' sweater drive, visit For the Hood, By the Hood's Facebook page.