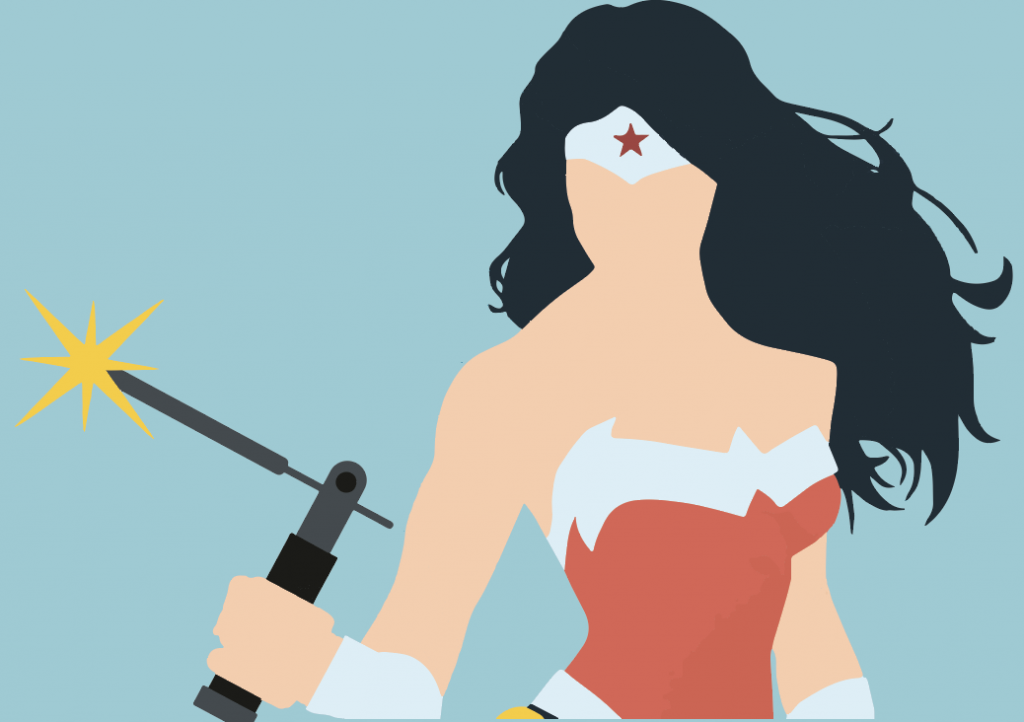 James Brown once famously sung that it is a man's world, but Ferris welding engineering technology junior Ruth Whiteside is one of many women breaking that mold.
"My dad owned a body repair shop and I used to help him as a kid all of the time. So, I did a lot of welding. And there is a career center at my school, and I welded at the career center, so I kind of fell in love with it," Whiteside said.
Growing up, Whiteside considered welding as just a hobby, but realized she wanted more out of it and decided to learn more about Ferris' welding and engineering program.
"I've tried really hard to harden her a bit, try to bring out her condence," Ferris welding engineering professor David Murray said of Whiteside. "I've always been pretty firm with her and if she asks a question I tell her, 'Come on Ruth, you know that.'"
Murray is one of the various welding professors to have an inuence on Whiteside's welding career.
As a welding and engineering student, Whiteside hopes to work in a plant someday as a welding engineer.
"I'd like to be able to perfect a plant's plans or be able to help people who don't understand what exactly they're doing with welding in order to get more control of what's going on," Whiteside said.
Though welding is considered a relatively male-driven field, Whiteside finds that she doesn't deal with as much pushback from men as expected.
"Here at Ferris, it's great. Everyone gets along really well. There's no issues like a lot of people would think. In theeld, guys sometimes aren't used to seeing women in that role, so it's just them getting used to it. It's not like there is anything bad, they're just learning it's more normal now," Whiteside said.
In an effort to educate women more on the possibilities of working in welding, Williams hosted Women Who Weld Saturday, Oct. 27, at the Swan building on campus in hopes of encouraging students with undecided majors and the community to attend.
Like Whiteside, Founder and Lead Instructor of Woman Who Weld Samantha Farr first found welding as a hobby but soon discovered a career in teaching others.
Farr originally worked at a technology startup in New York City as a business development director, and, after loving the city life, decided to get a master's in urban planning at the University of Michigan where she learned about welding through a class offered there.
"I saw a lot of the things I was studying and working on in community development, workforce development and economy development would really translate well with welding and create a program that would create those opportunities," Farr said.
Since creating the program, Farr has traveled from California to Traverse City teaching the program to women like Whiteside