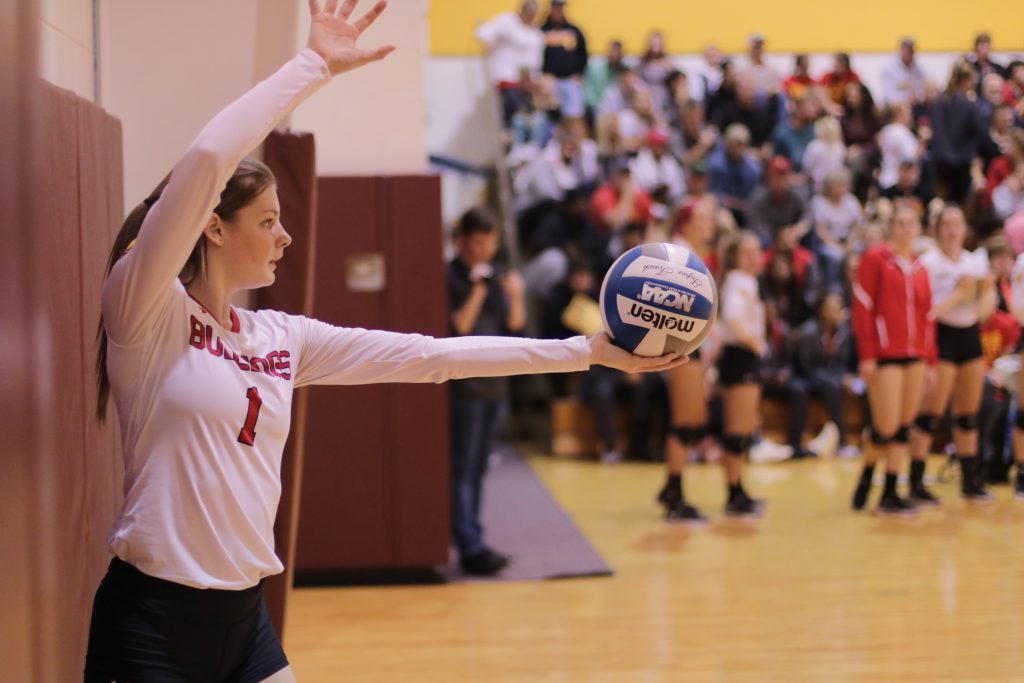 For the fifth-straight season, the Ferris women's volleyball team has captured the Great Lakes Intercollegiate Athletic Conference (GLIAC) Championship.
The Bulldogs defeated Michigan Tech. University (MTU) in a 3-0 sweep Friday, Nov. 2, in front of a home crowd at Ewigleben Sports Complex.
The No. 8 nationally ranked Bulldogs were led by junior outside hitter Allyson Cappel, who recorded a match-high 17 kills, adding 16 digs to the stat sheet as well. Ferris senior libero Katie Placek also had a big night, contributing a match-high 20 digs.
Fluent team play helped the Bulldogs squeak out a close 25-21 victory in the first set before dominating the second set 25-12. The third set was also hotly contested as the Huskies fought back, ultimately falling 25-17 to Ferris.
As a unit, Ferris hit .245 overall, recording 80 digs and 46 kills. MTU was held to just a .062 attack percentage, finishing with 36 kills and 69 digs.
The Bulldogs improve to 22-4 overall on the year, also remaining perfect in GLIAC play with an unblemished 15-0 record. MTU, a team that figures to be close behind the Bulldogs heading into tournament play, fell to 21-5 on the year and 13-2 in the GLIAC.
With the championship in their back pocket, the Bulldogs automatically earn the No. 1 seed in the GLIAC Tournament. The GLIAC Tournament Quarterfinals kick off Wednesday, Nov. 7, with pairing yet to be announced.
The Bulldogs will turn their attention to their final regular season match of the season, as they take on GLIAC opponent Northern Michigan University 5 p.m. Saturday, Nov. 3, from Ewigleben Sports Complex.