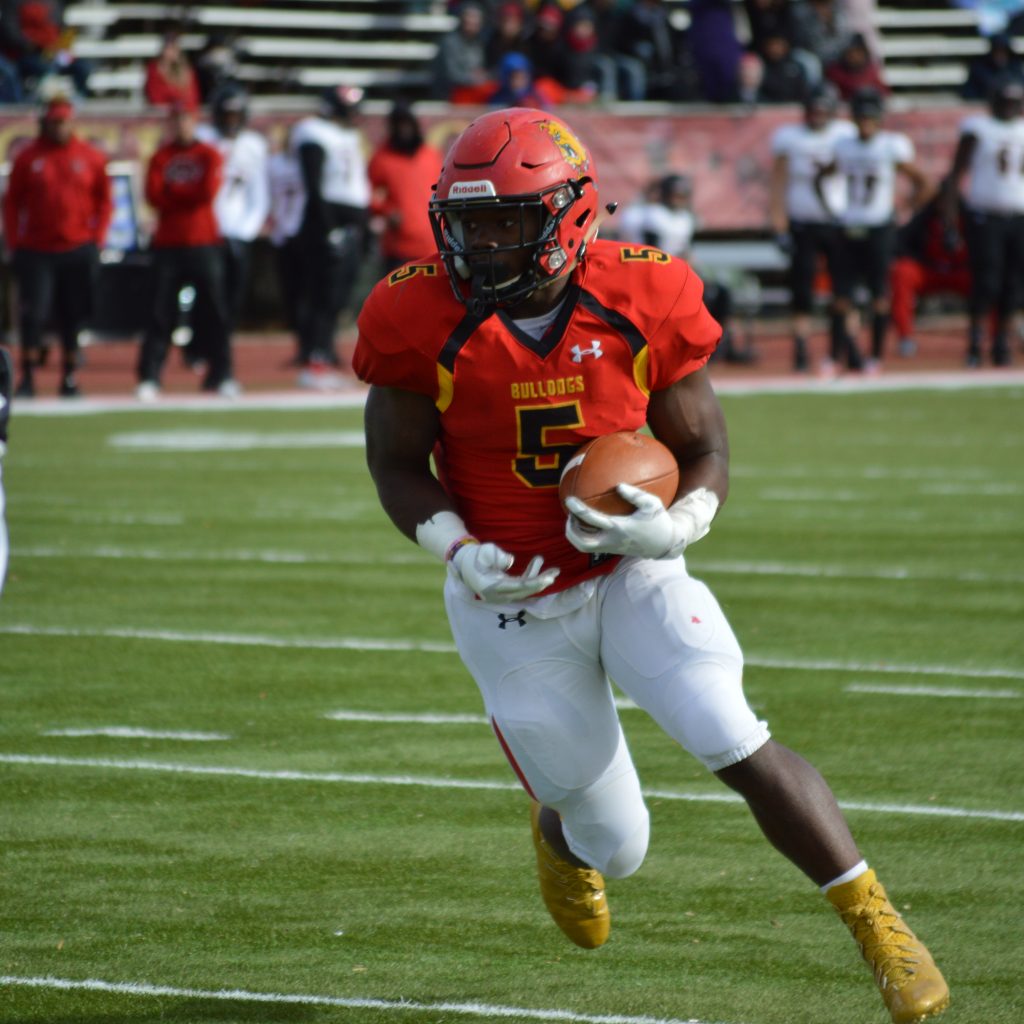 CORRECTION: In the sixth paragraph, the article originally stated that Ferris junior defensive end Austin Edwards ran a play that was actually run by Ferris junior linebacker Avonte Bell.
—
The Ferris football team has officially completed their undefeated season with a 47-6 rout of William Jewell University Cardinals (Jewell) in Liberty, Missouri.
Ferris came in to the Saturday, Nov. 10, matchup confident they could continue their winning ways with an aggressive offense. The offense did its part, but it was the defense that stood out for the Bulldogs.
A stout defensive line dominated the Cardinals' run game, knocking them back to the tune of -11 rushing yards. The Bulldogs only allowed 148 yards of total offense, sacking the quarterback three times and forcing two fumbles.
The Bulldogs took a commanding lead over Jewell quickly, finding the endzone twice and adding two field goals from Ferris junior kicker Jackson Dieterle, bringing the score to 20-3 at half.
Coming out of the lockers, the Bulldogs scored 20 unanswered points and added one more touchdown to drive the dagger into a Cardinals offense that had a tough day. The only scoring Jewell managed to contribute was two field goals, one in each half, from Jewell sophomore kicker Dalton Dye.
Ferris junior linebacker Avonte Bell had the play of the game, scooping up a Jewell fumble and taking it 20 yards to the endzone.
The run game was in mid-season form with four different Bulldogs finding the endzone on the ground. Ferris senior running back Malik Hazzard had a big performance, toting the ball nine times for 63 yards and two touchdowns.
The Bulldogs finish their regular season 11-0 but will soon start at 0-0 once again when the NCAA Division II playoffs roll around Saturday, Nov. 17.
Ferris will travel back home where they will await the NCAA Division II Football Selection Show 5 p.m. Sunday, Nov. 11.
Click here to read more about Ferris football.