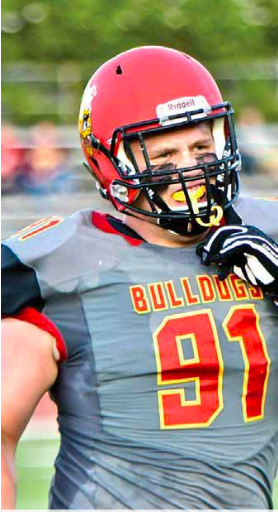 Top Dawg honors are landing on the gridiron this week, but instead of one Ferris athlete garnering the title, there will be two.
The two-seeded Ferris football team advanced to the NCAA Division II Regional Championship with a 27-21 victory over the Northwest Missouri State University Bearcats (Maryville, Missouri) Saturday, Nov. 24. With Ferris junior quarterback Jayru Campbell riding the bench with a shoulder injury, the Bulldogs needed big plays from other positions on the field.
Perhaps the biggest play for Ferris came with five seconds remaining on the clock. Bearcat redshirt freshman quarterback Braden Wright dropped back, in desperate need of points with his team down six, but instead of finding an open receiver, Wright hit the turf and so did the football.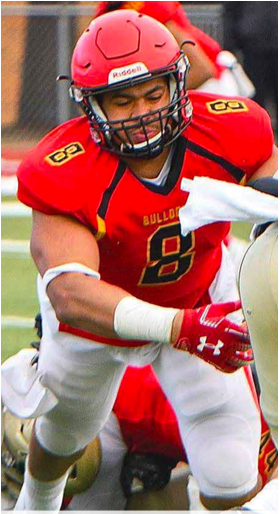 Ferris sophomore defensive tackle Austin Simpson fought his way through blocks and charged towards Wright, coming up with a sack and knocking the ball loose. Ferris junior defensive end Austin Edwards fell on the ball as the clock hit all zeroes.
This wasn't the first time Simpson met Wright in the back field as he recorded two tackles on the day, both of them sacks. Edwards also had a habit of wrecking the Bearcat offense, charging through the line for 1.5 sacks and eight tackles.
The victory keeps the Bulldogs in hot pursuit of a NCAA Division II National Championship and improves their record to 13-0.
Ferris will be on the road against Ouachita Baptist University 1 p.m. Saturday, Dec. 1, in Arkadelphia, Arkansas.