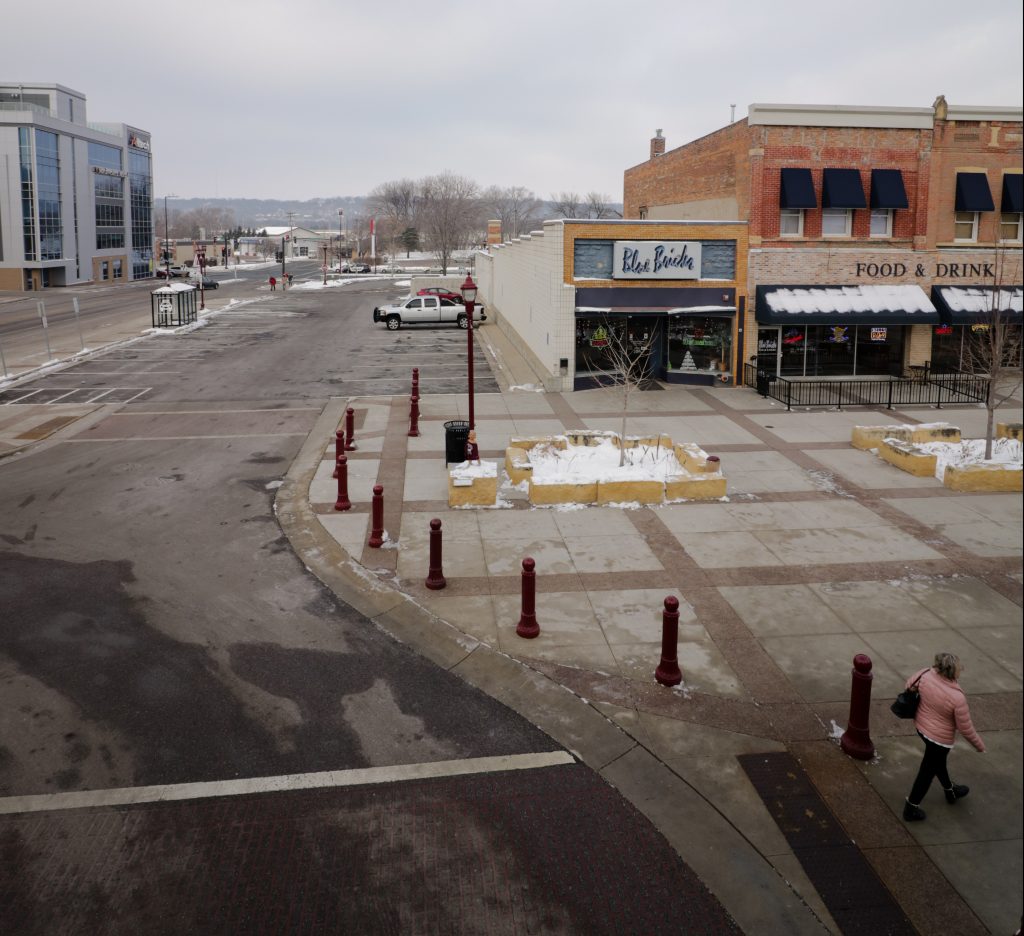 A cold, frozen tundra. A small town that is eerily similar. A place that you would never in a million years want to ever get stranded in.
If your thoughts were anything like mine when you heard about the town of Mankato, then these are probably the words that popped into your head as you tried to figure out how desolate this unknown town in Minnesota could be.
So imagine my surprise when I see a McDonald's, and then a Kohl's and then further on down the road, an actual mall.
Perhaps it was unfair to cast such doubt on a city that I had never been to, but to be honest, I certainly didn't come to Mankato with such high hopes of it being a pretty cool place to hang out in.
The funniest part about Mankato may actually be how different it is from Big Rapids. And while there is nothing wrong with a small quiet town, places like Mankato, Minnesota certainly have a leg up in overall excitement.
As you probably know, Big Rapids is a very small town that is kind of in the middle of nowhere. There is no mall. The closest mall is actually an hour drive from Ferris' campus. In fact, there are really no major clothing stores. Big Rapids also lacks in ways to entertain yourselves and your friends. There are a handful of places to eat, from different fast food chains and sit-down restaurants.
Again, there is nothing wrong with that. I know that I certainly enjoy the quiet at times, but it also makes everything feel slowed down, which can get boring.
Mankato really is just your typical suburban city, nothing grand but certainly not a desolate location by any means. It has everything you need in terms of entertainment, restaurants, as well as places to buy clothing and other desirable goods. However, it combines this with the fact that it is also a relatively calm place. It has its own university, just like Big Rapids does, so you still get that college town atmosphere when you're not focused on choosing where else you want to go hang out for the night.
All in all, Mankato exceeded all of my expectations by far. If you ever have to stay a night in Minnesota, whether it be for work or pleasure, there are certainly worse places you can go. So if you ever find yourself in this area, I recommend Mankato to be the place you stay as you will see the perks of the city for yourself, especially if you need a break from the slow Big Rapids life.