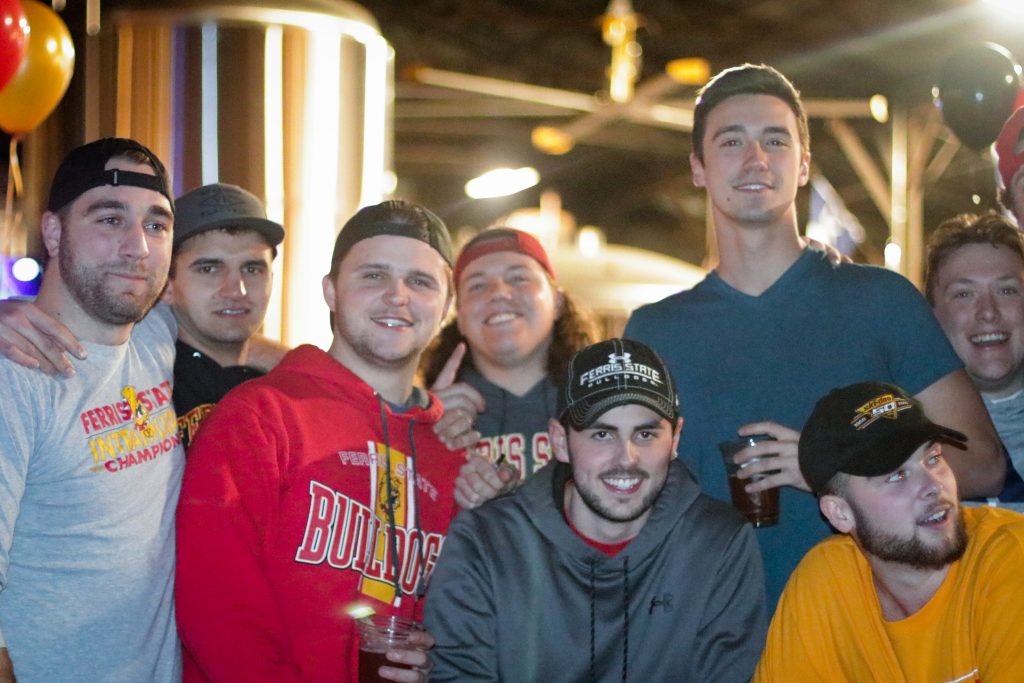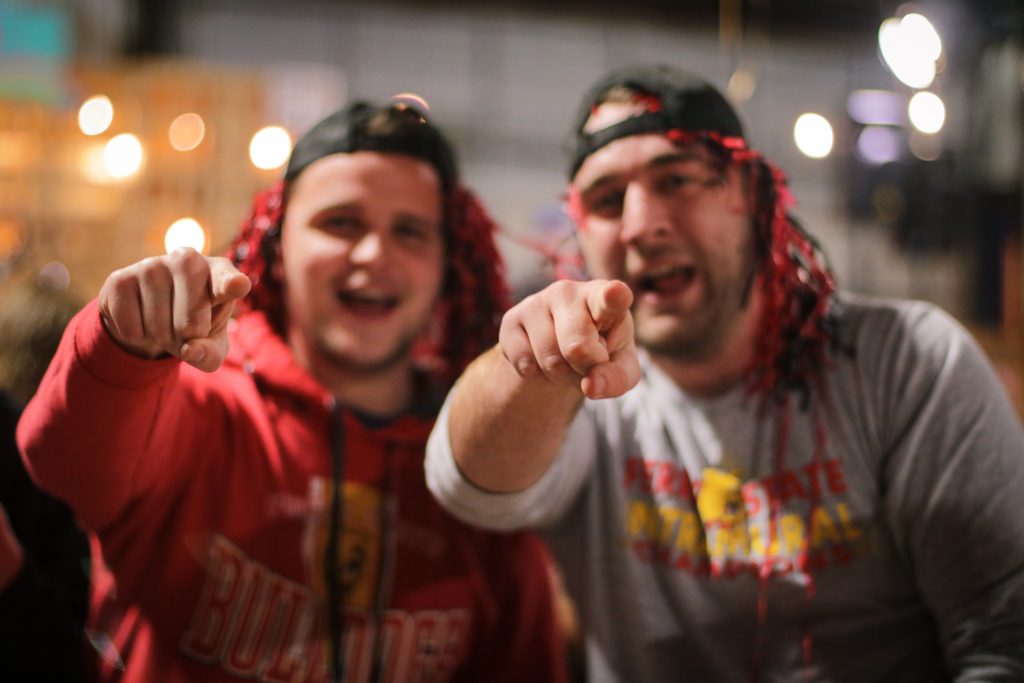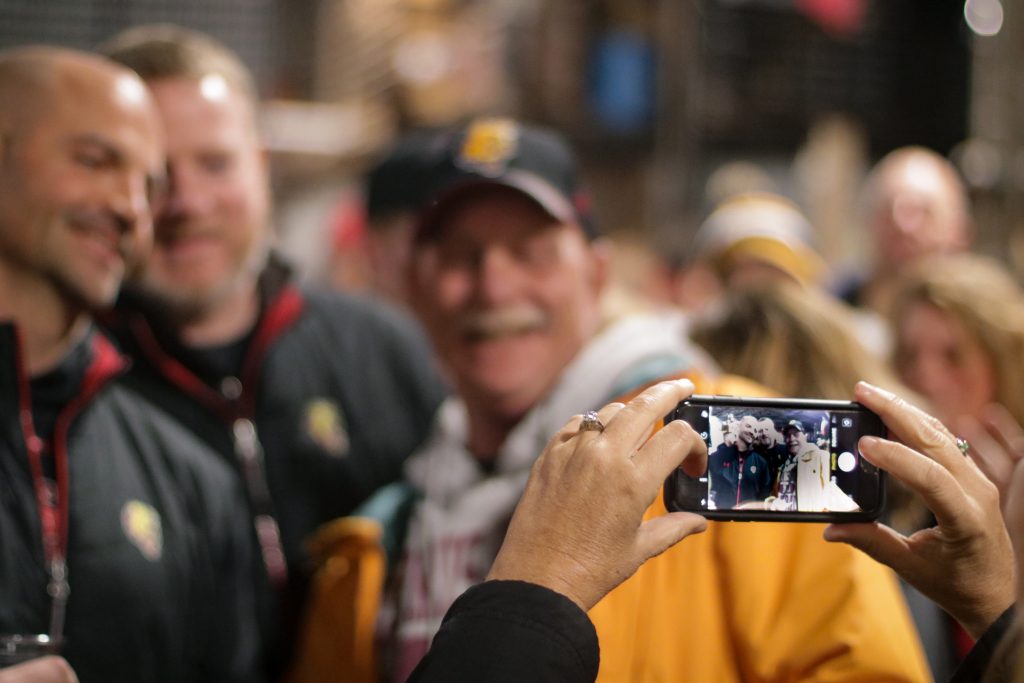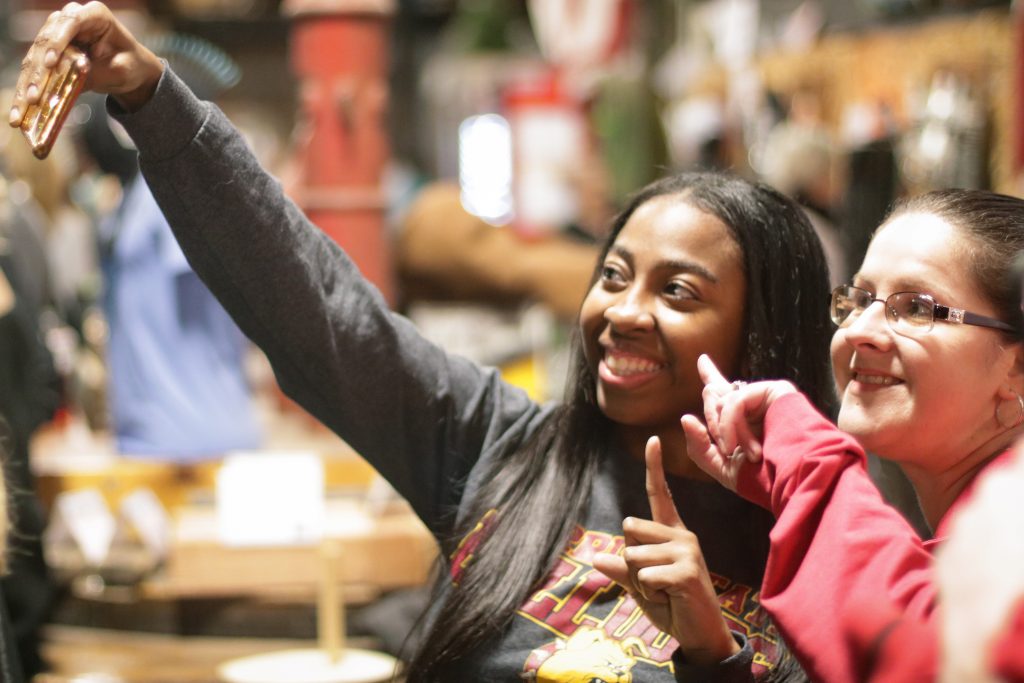 After the long haul to McKinney, Texas, for the NCAA Division II National Football Championship, fans were invited to Tupps Brewery for a welcome party put on by the NCAA.
There was a pep rally, live music and a wide range of brews on tap for fans to purchase. The event was held 6 p.m. Friday, Dec. 14, and the Ferris fans showed up in droves to celebrate the historic weekend.
Thoughts of Ferris students:
Ferris professional golf management freshman Benny Dieterle, brother of Ferris junior kicker Jackson Dieterle:
"It's pretty amazing. It's a once in a lifetime experience, so we thought we'd come down. We might never get this chance again. It's pretty sweet."
Ferris social work junior Gabrielle Bolton, girlfriend of Ferris junior linebacker Avonte Bell:
"I wanted to watch my boyfriend play. He has put in a lot of hard work and I'm just really glad that it's paying off and he's just getting to experience the world. I'm just really excited for him and that he's been able to accomplish his goals."
Ferris business marketing sophomore Kenan Sade:
"It's a once in a lifetime opportunity, you never know if it'll happen again. It's something I would have never expected."
Thoughts of players' families:
Isaac Dieterle, Ferris junior kicker Jackson Dieterle's brother:
"It was long [to drive], it was worth it to support, though. It's a unique opportunity."
Alicia Blocker, Ferris junior linebacker Avonte Bell's godmother:
"For my god-baby, I had to be here when he wins the championship…Oh my god, there was nothing keeping me from being here to watch my baby play."
Thoughts of Ferris alumni:
Steve Duchon, quarterback in 1973-76, with 1,833 passing yards in his career:
"The biggest thing we'd like to say is, this is a fraternity with all of us. We go to a lot of games, a lot of home games. We travel as much as we can, some of these guys a little more than I do, so we wouldn't miss this for the world."
Ted Kuzma, quarterback in 1976-77, FSU MVP in 1977:
"It's a dream come true. It's everything we wished for as players, and to be able to still be alive to see this happen, it's terrific."
John Baylis, defensive end in 1972-75, gridiron club board member:
"We have lived this for a long time, it's a long time coming. We're so happy."
John Sonntag, linebacker in 1969, 1972-74, 446 career total tackles, 273 solo career tackles:
"After last week's game, I went out on the field and started tearing up. That's how much it is. We're living through these kids' dreams."
Rick Rolf, Class of 1980, Alumni Board, Gridiron Board Member and season ticket holder for 4 years, has gone to all the playoff games so far:
"Well, it's the first time we've ever made it, so it's historic. It's very exciting."
Ralph Piepkow, tight end in 1970-74, two-time National Association of Intercollegiate Athletics Tight end:
"Words can't describe it. They really can't."
For more coverage of the NCAA Division II National Championship, click here.