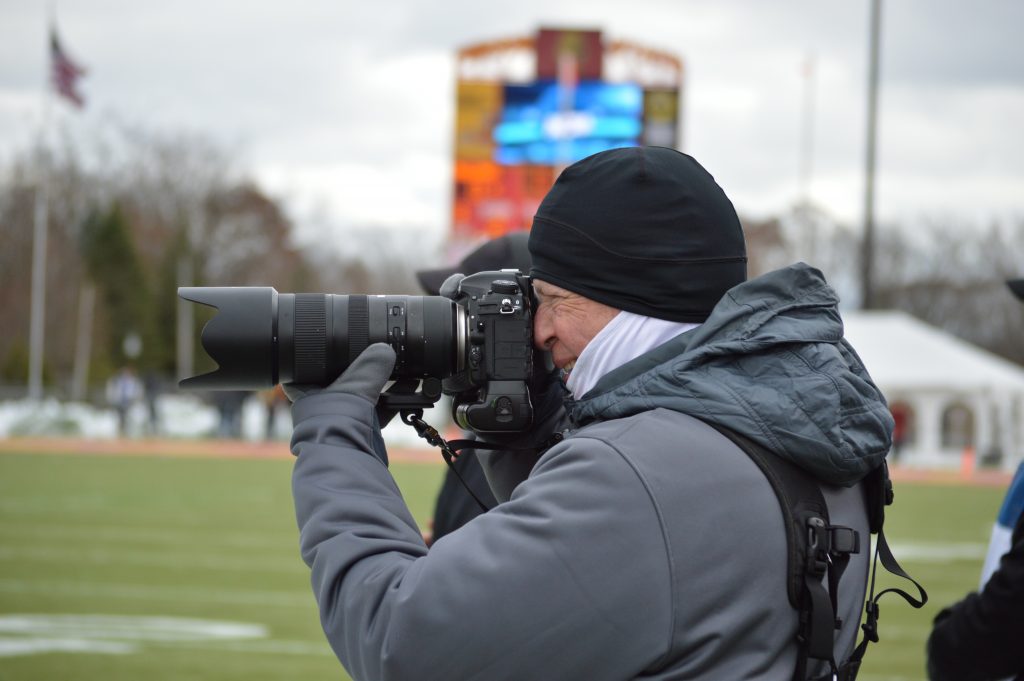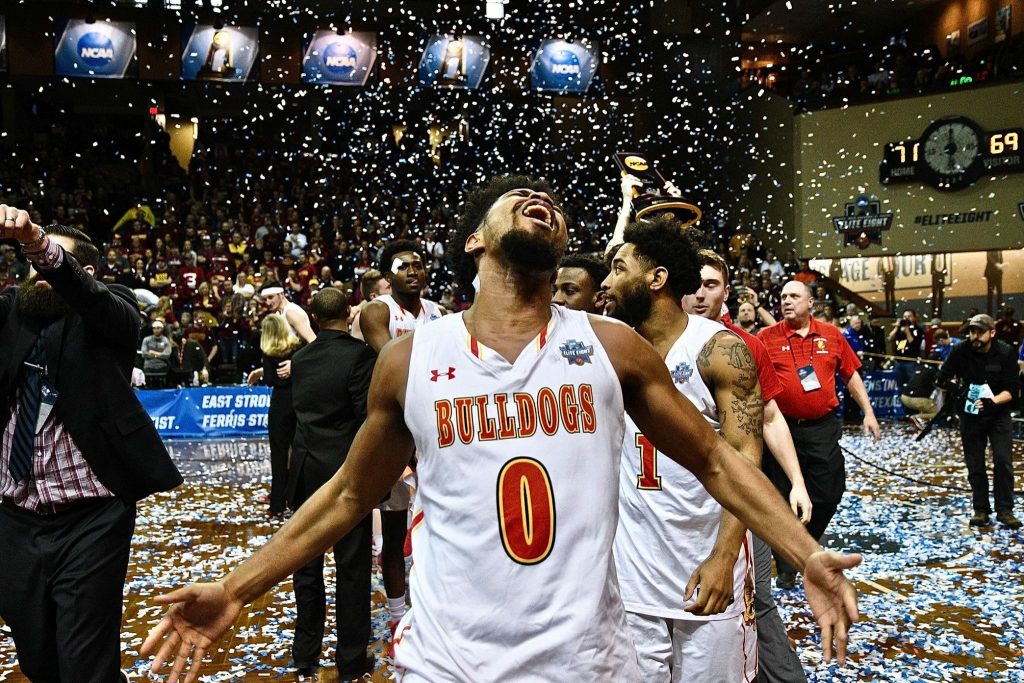 There are many parts that go into making a football game the spectacle that it is. However, most of those moving parts get overlooked in the grand scheme of the game.
Aside from the players, coaches and fans, one man adds so much to Ferris Football and Ferris Athletics as a whole.
That man is Kevin McDermott. McDermott is a sports photographer who takes pictures for some of the Ferris sports teams, and in particular for the football team. He has been in this role for the last seven years, even though he resides in Illinois with his wife of 34 years.
Despite this constant travel back and forth from Big Rapids to Illinois, he said that these have been "the best seven years of his life."
McDermott grew up in Ardmore, a small town in Pennsylvania. He attended Ferris from 1975 to 1979. He majored in marketing, but he always had an interest in photography. He got married in 1984 and took up residence in Illinois, although he didn't necessarily cut Ferris out of his life.
How exactly did he manage to find his way back to Ferris in this capacity?
"I met Perk Weisenburger [Director of Athletics] at the hockey regional at Green Bay seven years ago and we started talking and it sort of all came together from there," McDermott said.
And from that point on, McDermott has been a photographer at many Ferris sporting events. He also gets to travel to many grand events, such as to South Dakota for last season's Division II Basketball National Championship. In fact, his favorite memory and his favorite photo both came from that trip.
"I have so many memories from doing this, but if I had to choose one, it would have to be the Division II finals in South Dakota. It was the most exciting thing I have done in the last seven years," McDermott said.
Covering the finals, he also got to photograph the Ferris men's basketball team win their first championship in any sport. It was at this moment that he took his most cherished photo.
"The photo I took in South Dakota of Noah King with the confetti falling and his arms stretched after they won the title, it really capsulated the whole run of events that had just gone down," McDermott said.
McDermott described his favorite part of his job as interacting with the student-athletes. While this job may have just started with taking some pictures, he said that throughout the years, these photos have turned into close relationships with the people he was worked with, and with the students, who he says make the job as enjoyable as it is. It's the students appreciating the work he does that makes him want to keep doing this job for years to come.
In addition, there is an interesting connection between McDermott and another prominent figure in Ferris Football. McDermott started taking photos seven years ago for Ferris athletics, which happens to coincide with head football coach Tony Annese
"The coolest story I have from my career doing this is that the first game I ever shot was Tony Annese's first game as head coach here at Ferris," McDermott explained
The first game ever shot by McDermott was also the first game that Annese manned the sideline for.
There is something to be said about the fact that these two showed up around the same time, as they are both critical parts of the whole event that is a Ferris football game, one on the game side and one on the production aspect of the whole thing.
McDermott doesn't see his career at Ferris ending anytime soon.
"I will be shooting for Ferris as long as I can hold a camera in my hand," McDermott said. "What I do at Ferris is the most rewarding activity I have ever done."