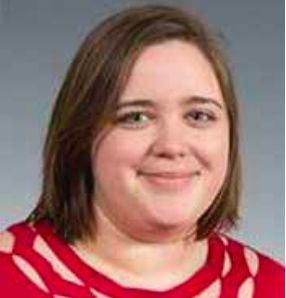 After searching for months for a new Title IX Coordinator, a candidate has been chosen to take over for previous coordinator Kevin Carmody.
Ferris Assistant Director of Student Conduct Kaitlin Zies was promoted to Title IX Coordinator after spending two and a half years in her previous role and leading the bystander intervention program Step UP.
With a master's degree in Human Resources and Organizational Development, as well as previous experience working in both Residential Life and Student Conduct, Zies was a natural fit for the position.
Many students at Ferris have seen the Title IX Office be very helpful, such as Ferris construction management sophomore Katelyn Abner, who has witnessed a case of sexual assault being dealt with at Ferris. She said the university did a good job with Title IX compliance efforts.
"I had a friend of mine, two years ago I want to say, at a party not specically here on campus, but a college party at one of the houses around here, who was assaulted by another student and she went to Ferris for help and everything, and Ferris ended up actually taking the assailant's full-ride scholarship and kicked him out of the school. He's actually never allowed back on campus. I just felt like they covered it well because of everything that had happened to her," Abner said.
According to the U.S. Department of Education, Title IX is a federal law that protects against discrimination based on sex in education programs or institutions that receive federal financial assistance.
"As the lead for our Title IX efforts, this position is essential and plays a critical role in our efforts to build and sustain a safe, gender-equitable campus climate for all members of our community," Ferris Dean of Student Life Joy Pufhal said.
The national search for a new candidate began in July after Carmody left Ferris to take the Title IX Coordinator position at Alma College. More than 30 applications were submitted, with five meeting the minimum qualications of education and experience. Three finalists were invited to campus for interviews.
The Title IX coordinator is responsible for the university's Title IX compliance and works to ensure that compliance with current regulations is maintained, according to Pufhal, who served as the interim Title IX coordinator during the vacancy and was also the head of the search committee for a new candidate.
Ferris business marketing sophomore Abdulrahman Aldobaie said that Title IX is important, and that Ferris should do more to educate students about it.
"I don't think everyone knows about this law. I think they should advertise it more or something like that, so everyone knows about it. It's something really important. I think some people, they have problems maybe, but they don't know that there's a place they can solve this problem," Aldobaie said.
The coordinator is responsible for taking efforts to prevent and respond to cases of gender-based discrimination and sexual misconduct, including sexual harassment, sexual assault and stalking.