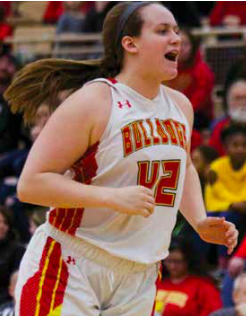 All good things must come to an end, and for the six Ferris basketball seniors, their careers at their home court came to a close Saturday, Feb. 16.
With both the men's and women's teams hoping for a playoff spot, their seasons may not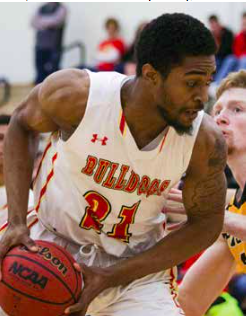 be over, but with uncertain chances of hosting a playoff game, Senior Day may have been their last game in Jim Wink Arena.
On the women's team, there are only two seniors: guard Alexis Bush and forward Abby Nakfoor. Bush and Nakfoor both started four years ago, which was also the first year for Ferris women's basketball head coach Kendra Faustin.
"What's most remarkable in general about coaching is being able to witness and be a part of the growth from freshman to senior year, how much folks change," Faustin said. "Then being able to watch these two, in particular, go from kids to being leaders on our team and helping run our program."
Both players have helped the team in many ways on and off the court through their time as Bulldogs. Faustin remembers moments where each of them has hit a game-changing three-pointer, with Bush hitting one last season in a crucial game against Hillsdale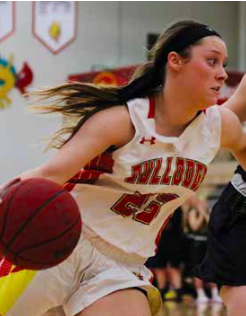 University, and Nakfoor coming in against Northwood this season and hitting a three-pointer that turned the game around.
"We talk about representing the name on the front of our jersey and the Bulldog way," Bush said. "We think that's just playing with heart and playing together."
Bush has collected the most points on the season for the team with a total of 291 and has amassed 853 points during her career at Ferris. She has also gotten a total of 89 rebounds and 24 steals this year. Nakfoor has a total of 23 points, with 336 career points, 22 rebounds and two steals. Nakfoor was also invited to a national coaching workshop in early April 2019.
The Bulldog men's team has also had a successful season with their four seniors. With the men's team finding success in recent years, three of the seniors have a National Championship under their belts.
"They've just grown into their roles, maturity is one of our main goals, and they've matured," Ferris men's basketball head coach Andy Bronkema said.
Three out of the four seniors have been rotating between the starting line-up all season. Ferris senior guard DeShaun Thrower has only been with the team for three years—he was redshirted his first year—and also plays on the football team. Thrower has totaled 271 points, 47 rebounds and 22 steals this season, with 549 career points. Thrower transferred from Stoney Brook University and is now finishing his career at Ferris.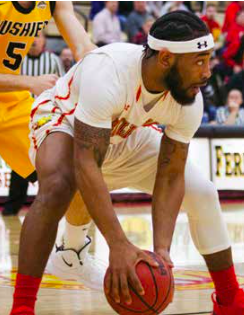 "They took me in right away and just made me feel welcome right away," Thrower said.
Ferris senior wing Markese Mayeld has been with Ferris all four of his years and just this year alone has racked up 312 points, 199 rebounds and 40 steals. Mayeld was a help to the Bulldogs last year on their national championship run, scoring 349 points all season. He has 970 career points and is on track to break 1,000 points before he leaves Ferris, averaging 11.1 points per game this season with three regular season games left.
Ferris senior post Taylor Adway is new to the Bulldogs just this year but has fit in right away. Like Thrower, Adway came from a Division I school. Playing his first three years of college at the University of Toledo, he transferred to Ferris to finish his career.
"I'm blessed that Coach Bronkema and the staff have given me the opportunity to finish my career here," Adway said. "We clicking at the right time, so I'm just excited to see what we do with our last few regular season games and see what happens when the GLIAC tournament starts so we can push to make the NCAA tournament again."
In just one season at Ferris, Adway has totaled 175 points, 103 rebounds and 22 blocks.
Ferris senior post Andrew Meacham was redshirted his freshman year but in the four years since has been a critical member to the Bulldogs. Starting in a few games on the season he has scored 35 points, with 154 career points, 80 rebounds and 17 blocks.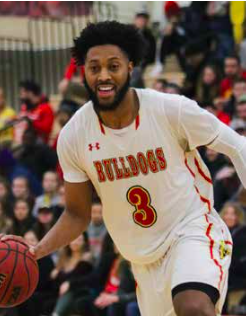 Bronkema explained that no matter if the player is here for his whole career or just a year or two, the Bulldogs will always be accepting.
"It's not the fact that they're transfers, it's just the fact that each individual has been blessed with a certain set of skills, they come here, and we allow them to be as powerful as they can be," Bronkema said. "Once you're here, you're here. You're a Bulldog for life."
With no home games left this season, the Bulldogs head to the University of Purdue Northwest, with the women starting 6 p.m. Thursday, Feb. 21.