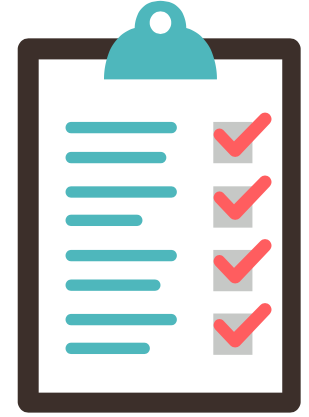 Ferris Housing and Residence Life is using a new method to pair students up with their roommates.
Yada, a 15-minute online assessment, analyzes traits of a student's personality to help match them with a roommate with a similar personality. From the developers of E-Harmony, the assessment includes similar processes used for the online dating site, although the relationship aspect of the assessment has been completely removed.
Ferris Director of Housing and Residence Life Bryan Marquardt said one of the biggest challenges universities face is losing students within their first year.
"The catch is it's all about retention. It's all about you staying at Ferris for four years, five years and getting your degree," Marquardt said. "If we can have them match with a better roommate, and maybe know a little bit about themselves and feel more comfortable in a community, then their chances of academic and social success at Ferris is going to be higher."
Ferris criminal justice freshman Denyah Oakes said if she had a roommate that she knew matched up with her personality, she might not have ended up in a single room. Oakes, like many students, knows a roommate horror story or two.
"[A friend] had to get a new roommate because her roommate was going in and stealing all of her clothes and taking her shoes. Stuff was just coming up missing. She would see her roommate's friends wearing it," Oakes said.
Ferris is the first university in the nation to implement Yada. The assessment is new to Ferris, as Housing and Residence Life started utilizing the assessment Monday, Jan. 14. Freshman housing contracts opened Jan. 22.
The personality assessment is optional and is only available to freshmen at Ferris. Out of 547 students that signed freshman contracts, 531 of them took the assessment. Marquardt said he is seeing results already, and the university is up 170 students from the year before.
"In the past, we did it on Facebook. Facebook is only as secure as the people that use it," Marquardt said. "People can get into Facebook, we don't have that control that we have here. If you don't have a Ferris.edu, you can't take this. If you're not registered in our system as a freshman, you can't take this. So we can keep all those people that we don't want those freshmen to interact out of there."
Oakes said she wasn't sure if the assessment would help with retention rates at Ferris.
"I would say something that would really help is just a matter of the dorms and making it a better living place for students," Oakes said. "When they look at their dorm, most students don't picture their dorm as their home. It's just a dorm to them."
When a user completes the personality assessment, Yada will email them an overview of their personality traits. This includes a one-page profile overlook and a separate 11-page analyzation of one's personality. The student can decide if they would like to share it with Ferris Housing or not, and can delete the results if they feel the need.
"That's very important: that roommates click with each other. It can signicantly impact your college experience if you and your roommate do not get along," Ferris history junior Warren Dewitt said.