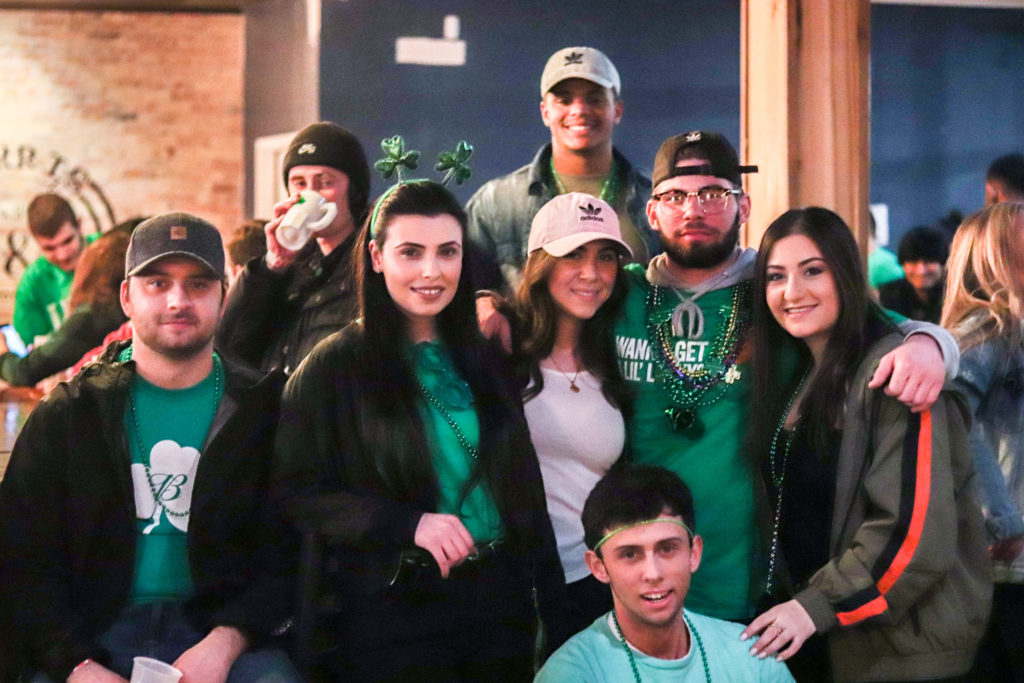 The Big Rapids community welcomed St. Patrick's Day Sunday, March 17, with several businesses around the area holding special events during the day.
Many Big Rapids businesses celebrated the holiday, with bars such as the Gypsy Nickel Lounge and Star Shooters hosting all-day events for discount food and drink. Star Shooters offered beer colored with green food coloring Sunday, in honor of the holiday's traditional colors. Schuberg's Bar and Grill also offered up a selection of different green beers, including Pabst Blue Ribbon, Bud Light and Labatt.
Ferris plastics engineering senior Tyler Patterson said he went to Central Michigan University the Saturday before, as well as to Star Shooters to drink green beer on Sunday.
"There's always a big party over by the Oakwood Apartments too," Patterson said. "You can get to know a lot of other students there."
Cranker's Brewery hosted traditional Celtic and bluegrass musician Ben Traverse on St. Patrick's Day. The brewery offered its selection of craft brews and food.
"We usually celebrate it every year, since we're over 21," Ferris education major Hunter Walsh said.
According to Time Magazine, St. Patrick's Day was first celebrated in 1631 by the Catholic Church in Ireland. Little is known about the real St. Patrick, who lived around the 5th century in modern-day Britain. The holiday was originally celebrated by 18th century Christians as a Feast Day, as the holiday falls during Lent. During this time, the iconic shamrock was added to the holiday, to remind Christians what the holiday stood for originally.
According to the Encyclopedia Britannica, the holiday was transformed in the U.S. by Irish immigrants, with New York City and Boston celebrating their first St. Patrick's Day parades in 1762 and 1737, respectively.
Today, the holiday is still celebrated by Irish and non-Irish alike by drinking copious amounts of beer and other spirits, and eating corned beef and cabbage. Additionally, since 1962, the city of Chicago has colored its famous river green in honor of the holiday.
With the holiday landing on the final day of spring break, some students had their plans affected.
"Since our spring break was a week later than other schools, it kind of threw things off a bit in terms of where we wanted to go for St. Patrick's Day," Patterson said.