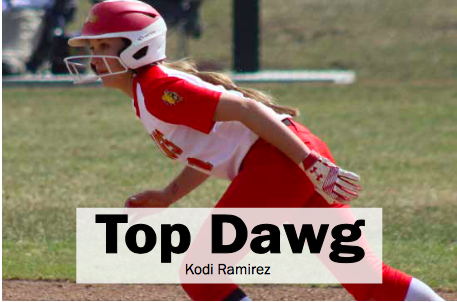 Arizona native Kodi Ramirez was in her element in the Florida heat for spring training and put on performances that earned her Top Dawg honors this week.
The sophomore infielder led the team with a .417 batting average in the last eight games at The Spring Games. Ramirez had 10 hits, seven runs and five RBI's in 24 trips to the plate, with two of her runs being home runs.
This season Ramirez has held a .338 batting average, a .343 on base percentage and .544 slugging percentage through 20 games. With 16 total runs this season and 12 RBI's, Ramirez is an offensive catalyst for the Bulldogs and doesn't show signs of slowing.
With 70 total bases this season, Ramirez landed 21 in spring training, seven of them being extra-base hits and two of them stolen bases. But she did not only put on a strong offensive performance; Ramirez was nearly perfect on defense with only a single error.
Ramirez was also given Great Lakes Intercollegiate Athletic Conference Player of the Week honors for her impressive outings in Florida.
The Bulldogs are back in action in Michigan to open conference play with a double-header 3:30 p.m. Wednesday, March 20, at Wayne State, who are 17-4 so far this season. Ferris sits at a 9-11 record this season, which is a better start than last year when they held a 6-14 record through their first 20 games.