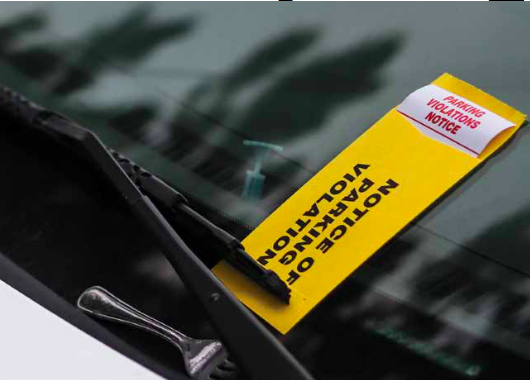 Parking is a topic that is often discussed at Ferris, and many students have strong opinions on the matter.
It is debated whether or not there are enough parking spaces on campus, and where new spaces could be created. In the past, administration has made efforts to accommodate more parking for students.
"We did have a big project this past year off of South Street where we added almost 50 parking spots and a new entrance there as you come into the football field. So we added a bunch of very good and desirable parking spots there," Ferris Department of Public Safety (DPS) Director Bruce Borkovich said.
Many students appreciate the new spaces, but believe that parking near the University Center (UC) is not adequate.
"I think that they improved parking at the Business Building and IRC. There's more spots available. But I'm taking a lot of science classes, and it's hard to find a spot at the UC," Ferris business administration senior Margo Brown said.
Ferris elementary education sophomore Colin Naklizki agrees that more parking near the UC would be beneficial.
"Up toward the UC area can get pretty packed, especially during the mid-day. Early in the morning, I don't have many issues getting spots, but I know people that do," Naklizki said.
However, Borkovich feels that there are enough parking spaces available, although some may require a longer walk to classes than others.
"I have never been around a college campus in my life where people don't complain about parking. That's just the nature of parking on a campus," Borkovich said.
There was once talk of building a campus parking garage to help tackle the parking issue, but it was too expensive to be implemented.
As of several years ago, it would have cost $10,000 for every parking space built within a parking garage, and that number will likely continue to increase, Borkovich said.
Ticketing is another aspect of parking that is hotly debated. Some students think Ferris parking enforcement is fair, while others feel that there could be more leniencies.
"I just don't think it's fair when there's faculty lots where three spots are being used, but if we try to park there then we get ticketed. I just don't think that's fair because if the lot's not being used, why can't we utilize it?"
Ferris nursing junior Heidi Mueller said. Although students often complain about ticketing, the fines imposed are low compared to other universities. The cost of purchasing a parking permit is also low when compared to most other schools.
"The Ferris fines, if you compare them to other universities, are much lower. Our parking permit is the lowest in the whole Lower Peninsula. There's one school in the U.P. that's a little bit lower. So, our costs of permits and fines are typically the lowest, or almost the lowest, in the state," Borkovich said.
The money that is brought in from tickets and parking permits is included in the university general fund, and some of it can then be used to run DPS.
During the year between March 20, 2018, and March 20, 2019, DPS brought in a total of $568,143 from parking permit sales and $148,817 from parking citations. However, Borkovich said that there have been efforts to decrease the number of citations written over the last few years.
"Our reason for being here isn't to write them a ticket. Our reason for being here is to keep them safe, make sure this is a safe place for them to live and go to school. Parking is part of the responsibilities that we have as a police department, but that isn't our purpose for being here," Borkovich said.