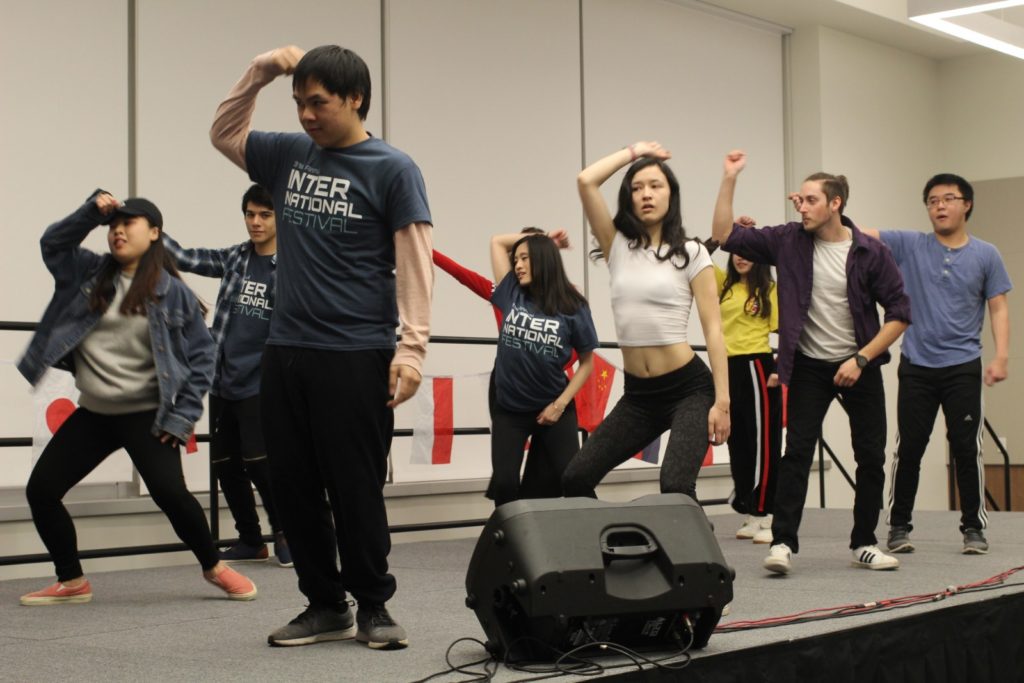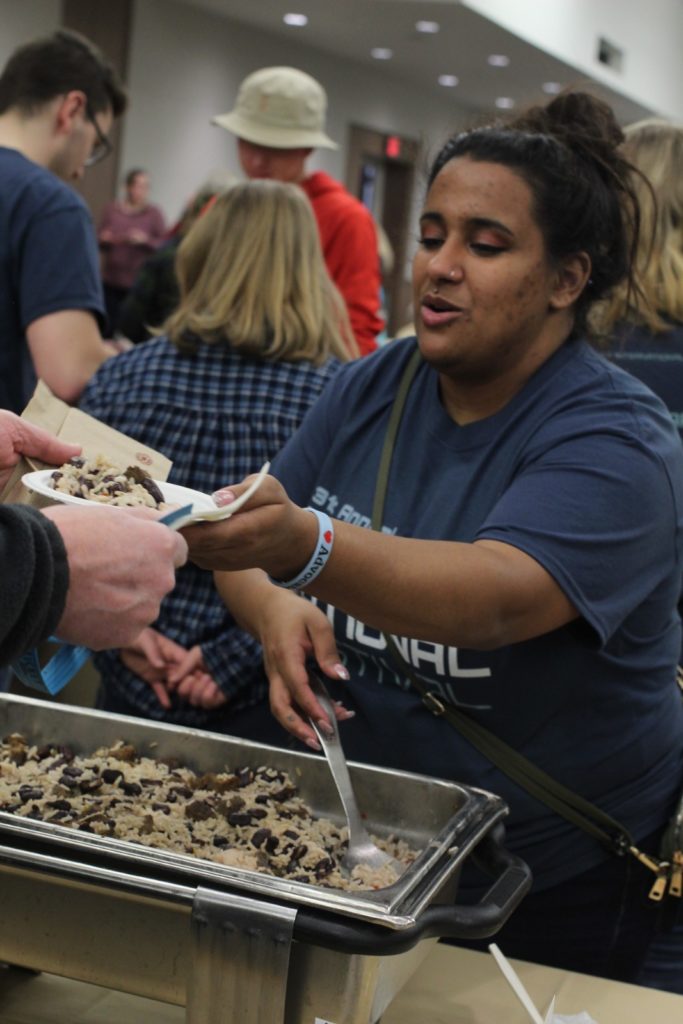 A campus event allowed students and community members to experience different cultures without having to leave Big Rapids.
Ferris hosted its 31st annual International Festival of Cultures Sunday, April 14, in the University Center.
"It gives students from these countries an opportunity to share and celebrate their cultures. It also gives the campus and surrounding community an opportunity to have the world come to them for an afternoon," Ferris Office of International Education Assistant Director Lisa vonReichbauer said. "They can meet students from different countries, taste food from different cultures, experience a variety of entertainment from around the world and enjoy an afternoon of festivities."
The event was sponsored by the Office of the President and was coordinated by the Office of International Education and international students. The event featured food samples from 25 different countries, musical entertainment, displays, information on various countries, games and activities.
"I think it's an opportunity to get some impressions of other cultures, and just to taste some nice food," Ferris business administration junior Mirko Smit said.
Ferris business administration junior Jan Henrick Janssen thinks the event helped students learn about different countries and cultures.
"I think the culture festival is a pretty good opportunity to get people around Ferris more context to people around the world, and this is a valuable opportunity for everyone who arrives here and get to know people," Janssen said.
Numerous Ferris students were walking from one table to another, interacting with one another, and smiling as they served food to those in attendance.
"It's a good opportunity for students to come together outside of the classroom and really get to know a lot of people around here," Ferris mechanical engineering technology junior David Perez said.