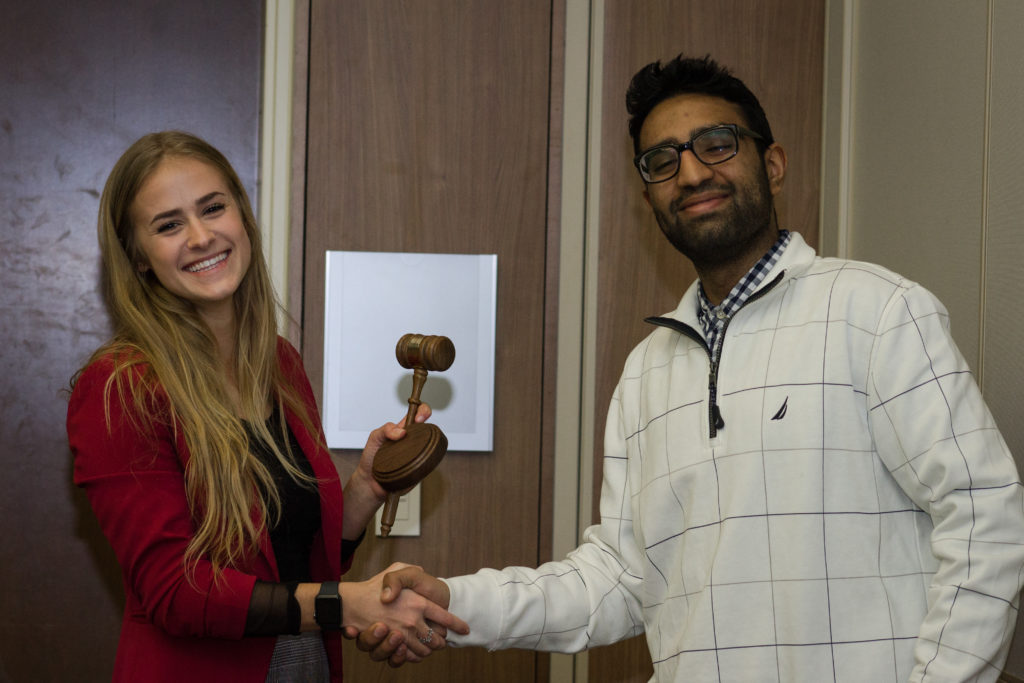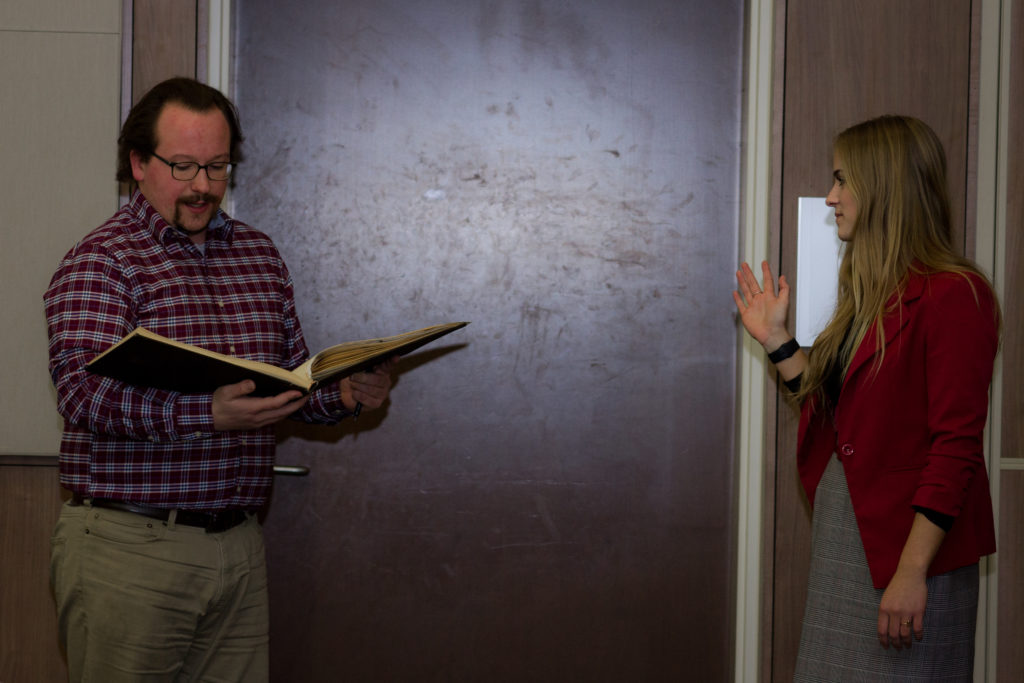 Ferris political science sophomore Allyson Faulkner has been elected as the student government president for the 2019-20 school year.
Faulkner, who previously served as the student government vice president for the 2018-19 school year, remains passionate about student activism, and is excited to step into the role and speak for the students.
"I really like Ferris and I figured this was the perfect way to get involved at the highest level that I could to be able to make the most positive change on Ferris' campus," Faulkner said.
To qualify for student government president, a candidate must collect 200 signatures from at least five different academic colleges and submit a letter of intent to the Student Government Director of Internal Assessment. In addition, they need a minimum GPA of 2.5, with 14 weeks of active membership. Once a candidate has this submitted, they are officially on the ballot.
Usually, the student government will hold a debate between presidential candidates. This year, Faulkner ran unopposed, so instead she gave a speech covering what she planned to do during her presidency.
"I want to be able to make real change through administration, through what the students actually want to hear and have students realize that they have a voice," Faulkner said. "Whatever people want to see, I'm just the one that's helping them know that they have that voice to be able to change something."
Students were able to vote through the Center for Leadership, Activities, and Career Services (CLACS) office or through the student government homepage on OrgSync. Voting for student government president was open for one week.
Ferris pre-dentistry sophomore and Student Government Director of Internal Assessment Adam Michalski said 62 students voted for student government president this year.
"I mainly think that's a little bit lower because of the fact it's one candidate," Michalski said. "She's a very good candidate. She's very well-rounded. She is very involved and I think she had a good scope of what she wants to do."
Ferris accounting and finance sophomore and former Student Government President Bobby Gill said he hopes Faulkner will continue to grow student government's presence on campus and increase student involvement.
"I've known Ally for a very long time, and I chose her as my vice president for a reason," Gill said. "Ally is incredibly smart, she's driven and motivated. She knows what she's doing, and when she has a plan in mind, she executes it almost perfectly. I'm just really excited to be sitting alongside with her and helping her accomplish all of this."
Faulkner was officially inaugurated Tuesday, April 9.