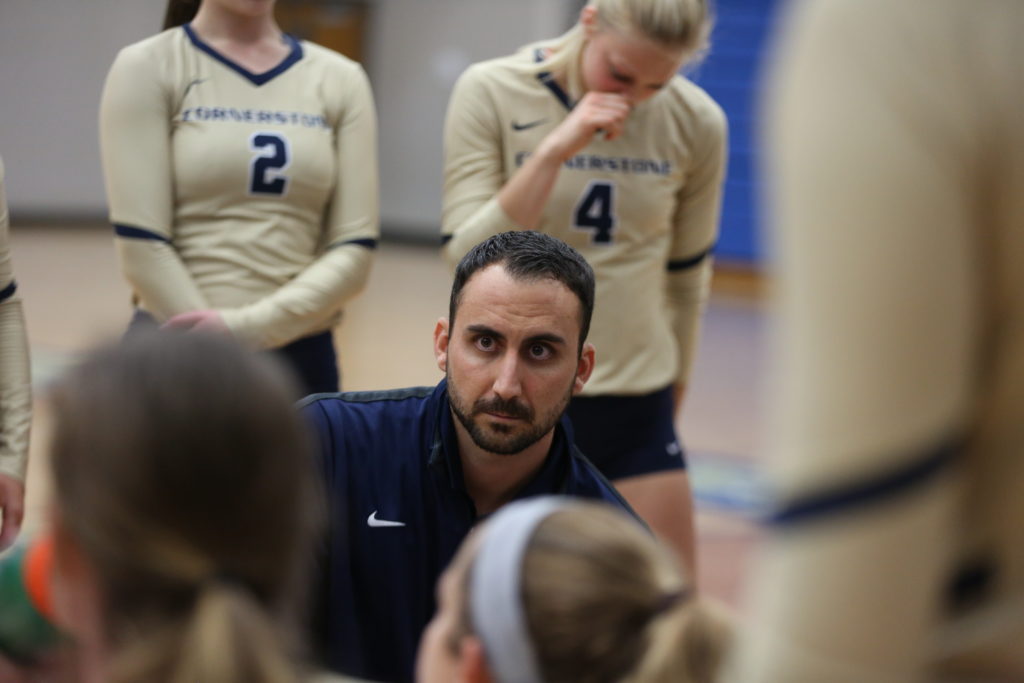 A new face will make its mark on one of Ferris' most prestigious athletic program coming this fall.
It was announced in March that former assistant volleyball coach Christa Cooper was hired on to be the head coach at the University of New Haven. After a month of trying to find the right fit for the program, the Bulldogs eventually hired Ryan Campbell, who spent his last ten seasons as the head volleyball coach at Cornerstone University.
Campbell had an overall record of 264-117 and led the volleyball team to three straight National Association of Intercollegiate Athletics (NAIA) National Tournament appearances.
"Ryan has a great deal of experience in coaching and playing volleyball," Ferris volleyball head coach Tia Brandel-Wilhelm said. "He brings a fantastic work ethic, a passion for competing and experience to help the athletes be at their best."
Campbell had spent the last 15 years with Cornerstone, where he went from a student assistant and worked all the way up to become the head coach. Campbell said he also has experience playing volleyball in the suburbs of Chicago and coached high school and club volleyball before he became the full-time coach at Cornerstone.
The volleyball team participates in scrimmages during the spring season and Campbell was able to work with the team and get experience before the upcoming fall season.
"In the short time that I have been at Ferris, I think we have meshed well," Campbell said. "I am thankful that I was able to get to know the team before they head off for summer break."
Brandhel-Wilhelm was pleased with how well Campbell has fit in with the players and staff so far and sees it as a good sign moving forward.
"Ryan used our spring scrimmages as a time to get to know the players, the team as a whole and the systems we like to run," Brandel-Wilhelm said. "I have been really impressed with how in tune he is to what is happening with the team and within the competition. It is obvious he will be very prepared for competition and he will have the team ready to go, as well."
Campbell wanted to be in a more competitive position as well as learn from a veteran head coach like Brandel-Wilhelm, who has led the Bulldogs to be Great Lakes Intercollegiate Athletic Conference (GLIAC) regular-season champions for five straight years, as well as become the GLIAC tournament champions.
Campbell is excited to get to know each team member more and see how they progress as athletes throughout the year.
The Bulldogs look to go for their six straight GLIAC championship in the fall with a strong class returning to play. With the loss of just two seniors, the Bulldogs will see the return of senior outside hitters Allyson Cappel and Courtney Brewer, among others.
The Bulldogs are set to start their season in the fall in the end of August.