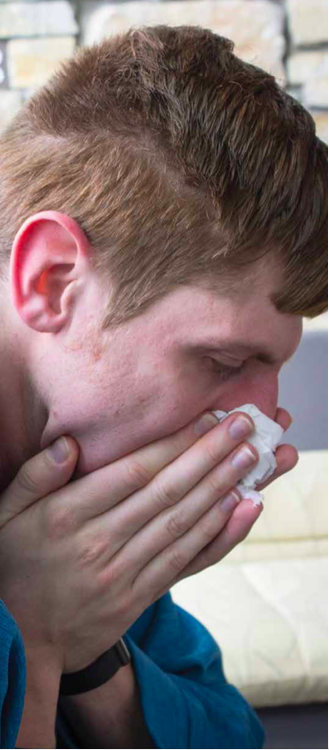 With the abrupt change from winter to spring, allergy season is back, and Ferris actuarial science senior Shar'Rae Davis has begun taking her daily dose of allergy medication.
"My allergies are worse this year," Davis said. "For me, its been really bad. I have to take two tablets a day instead of one like I used to. If I don't take it, then I'm dying the whole day and my eyes are itching."
An allergen is typically a harmless substance that can trigger a response that starts in the immune system. Different types of seasonal allergens can vary from pollen to mold. Although there are no cures for allergies, there are ways they can be managed.
The Asthma and Allergy Foundation of America (AAFA) recommends avoiding your known triggers and taking your medications as prescribed.
Ferris computer programming freshman Terrence Foster has had the opposite experience of Davis so far. His allergies have gotten better in comparison to previous years.
"I used to go to a doctor all the time," Foster said. "I used to have really bad allergy headaches and sinus problems, so it's definitely way better."
Foster recommends students begin taking allergy medicine before the season begins.
"My doctor always tells me to take my medicine early before the season hits so that you're prepared, and your immune system is already built up," Foster said. "So, take two Claritins before the season hits, and then you go back down to one."
Some choose not to take allergy medicine because they don't believe the symptoms to be serious, but this could result in painful sinus or ear infections. A few over-the-counter medicines that relieve allergy symptoms effectively are nose sprays, decongestants, antihistamines and corticosteroid creams.
Ferris nursing freshman Sayge Cuthrell's allergies have gotten better thanks to allergy shots and medications, but she still carries around different remedies with her.
"I take Benadryl, I have lots of eyedrops and different lotions. I have sensitive skin, so a lot of my allergies come from that," Cuthrell said.
If you have allergy problems, you can visit the Birkam Health Center orseek out a certified allergist.